How one Domino's franchise hires drivers in 72 hours with HigherMe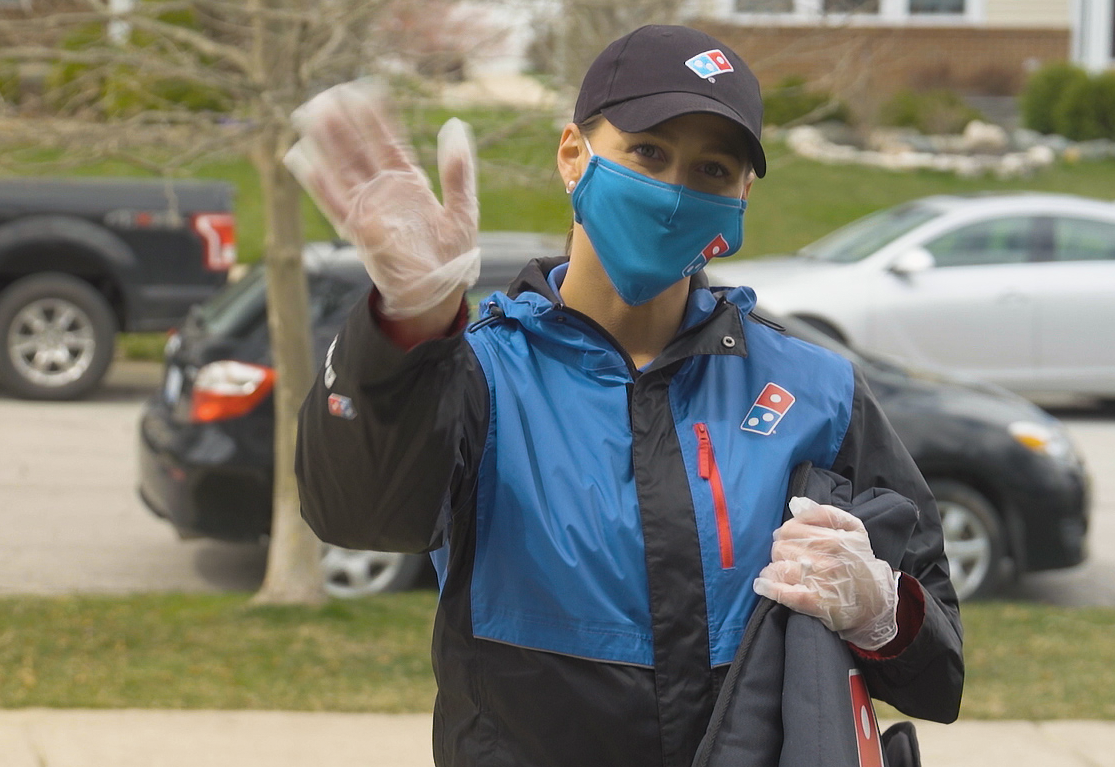 On September 17 HigherMe hosted
How Domino's is Managing the COVID-19 Delivery Demand

, featuring guest speaker Heath Martin, Director of Operations at a Domino's franchise group. Read a short recap of the conversation below, or watch a full on-demand recording here.

Domino's has been making headlines since the start of the pandemic about how they were better prepared than anyone to adapt to "the new normal" and how their innovations have made them the "winner" of the pandemic. Pizza orders have increased during COVID-19, and with their own fleet of drivers, Domino's dominates the pizza delivery space. In late March, the company announced they would be hiring 10,000 workers in response to increased sales.

Heath Martin is Director of Operations for a franchise group of 36 Domino's locations, overseeing HR for 500+ of employees. At the start of the pandemic, he was still getting a steady stream of applications, thanks in part to Domino's nationwide hiring campaign. But after the first month, applications slowed down and turnover was increasing. The average Domino's driver, a role crucial to the business' success, would only stay with the company for 88 days.
Why Domino's has been so successful during COVID-19
Domino's have consistently innovated to make ordering and delivery faster and more convenient. As Martin explains, "We kind of took the forefront, Domino's did, with contactless delivery, contactless carryout, curbside [pickup], everything. We were kind of ahead of it [compared] to some of the other competitors."
While these innovations are safer for customers, they can also give job seekers the confidence to apply, knowing that they're be working in a safe environment. The "pizza pedestal" specifically ensured that Domino's drivers could deliver an order while avoiding contact with customers.
Martin's franchise group also offers a contactless hiring solution with Text-To-Apply. Martin was previously using a system where each application would take job seekers 35-45 minutes to complete. Martin has found Text-To-Apply is the best way to get applications for Domino's drivers because it's so fast. Candidates "can fill out this application in three or four minutes and I can get every bit of information I need for that driver." Making applications short and mobile-friendly is key to increasing application flow, especially for driver or entry-level roles.
How Domino's goes from initial application to onboarding in 72 hours
Martin's franchise can hire a new employee in as few as 72 hours. After an application is submitted, Martin and his team can review it within 15 minutes. After contacting a candidate, they will often schedule an interview for the next day. "And then hopefully we can get them onboard and ready to go within 48 hours," explains Martin.
Martin oversees hiring for all 36 locations using HigherMe, with General Managers and Supervisors having access to the platform. The hiring team are expected to contact candidates (and mark them as contacted) within two days. Being able to identify and contact candidates quickly is key to successful hiring, so Domino's can hire top talent before the competition.
For hiring Domino's drivers, the team will run an MVR as part of the onboarding process. After the MVR is clear, the driver is ready to come in and start orientation. Additional background screenings and E-Verify are also run as part of an onboarding process.
Streamlining the hiring process to save time is key for staying fully staffed amongst rising sales. As Martin concludes, "with HigherMe, it's definitely sped up the process."
To watch a full recording of How Domino's is Managing the COVID-19 Delivery Demand, register here. To learn more about how HigherMe's software can save you time and money hiring, watch our 5 minute demo video or contact our sales team.