HigherMe Master Subscription Agreement
This Master Subscription Agreement (the "Agreement") sets forth the terms and conditions that govern Your access to and use of the Services (as defined below), and is between HigherMe, Inc. ("HigherMe"), a Delaware corporation, and the company or other legal entity for which You are accepting this Agreement, and affiliates of that company or entity ("You" or "Your"). This Agreement is effective, and You agree to its terms and conditions, as of the date that You accept the Agreement by executing an order form that references this Agreement (the "Effective Date").
If You are entering into this Agreement on behalf of a company or other legal entity, You represent that You have the authority to bind such entity and its affiliates to these terms and conditions, in which case the terms "You" or "Your" shall refer to such entity and its affiliates.
This Agreement was last updated on August 22, 2022.
WHEREAS, HigherMe is a provider of employee hiring and onboarding solutions, including, but not limited to certain web-based applications, and professional services and;
WHEREAS, You desire to engage HigherMe to provide You with access to certain hiring and onboarding products and professional services and;
WHEREAS, HigherMe desires to provide You with access to certain hiring and onboarding products, subject to the terms, conditions and restrictions set forth herein:
NOW THEREFORE, in consideration of the promises hereof, and the mutual obligations herein made and undertaken, the parties agree as follows:
1.01
Services
. Subject to the terms and conditions more fully set forth within this Agreement, and in consideration for Your performance in accordance with this Agreement, HigherMe agrees to provide to You certain hiring and onboarding services (the "
Services
") further described in a
HigherMe Statement of Work Form or Order Form (whichever is applicable)
entered into between HigherMe and You (each, an "
SOW
"). Additional Services will be described in subsequent SOWs and numbered accordingly.
1.02
Nature of Services
. You acknowledge that the Services provided consist of web-based applications which are owned by or licensed to HigherMe and accessible via Internet connections.
1.03
Grant of License
. For the Term of this Agreement, HigherMe grants You a personal, non-exclusive, non-transferable and limited license to access and use the Services in accordance with the terms of this Agreement. Said license shall expire immediately upon the expiration or termination of the then current Term, as defined herein below.
2.01
Payment Terms
. You shall pay all fees or charges as specified on each executed SOW ("
Fees
"). All payment obligations are non-cancelable and all amounts paid are nonrefundable. Unless otherwise set forth in the applicable SOW, payment terms are net 30 days from the date of HigherMe's invoice, without offsets or deductions of any kind, and payment is due in US dollars. If payment under an applicable SOW is to be made via credit card or electronic money transfer (i.e., ACH), such payment shall be chargeable upon invoice date. HigherMe's Fees are exclusive of all taxes, levies, or duties imposed by taxing authorities, and You shall be responsible for payment of all such taxes, levies, or duties, excluding only taxes based solely on HigherMe's income. If HigherMe has the legal obligation to pay or collect taxes for which You are responsible, the appropriate amount shall be invoiced to and paid by You unless You provide HigherMe with a valid tax exemption certificate authorized by the appropriate taxing authority. If You believe Your bill is incorrect, You must contact HigherMe in writing within 90 days of the date of the invoice containing the amount in question to be eligible to receive an adjustment or credit. You agree to provide HigherMe with accurate billing and contact information, including Your legal company name, street address, e-mail address, and name and telephone number of an authorized billing contact and Administrator. You agree to update this information within 30 days of any change to it. If the contact information You have provided is false or fraudulent, HigherMe reserves the right to terminate Your access to the Services in addition to any other legal remedies. HigherMe reserves the right to modify its Fees with respect to its Services and to introduce new charges to become effective upon the upcoming Renewal Service Term by providing You written notice at least 45 days prior to the end of the then current Service Term; in the event that You do not provide notice of termination to HigherMe as described below, such Fee changes shall become effective at the commencement of the next Renewal Service Term. In the event You fail to make payments per payment terms as set forth in this Agreement or in any applicable SOW, and legal enforcement by HigherMe is deemed necessary, You agree to pay all reasonable legal fees and costs incurred by HigherMe.
2.02
Late Payment
. Full payment for invoices issued must be received by HigherMe within thirty (30) days or as governed by applicable SOW after the mailing date of the invoice. Unpaid amounts are subject to a finance charge of 3% per month on any outstanding balance, or the maximum permitted by law, whichever is lower, plus all expenses of collection and may result in immediate termination of Service. If full payment for invoices issued are not received within thirty (30) days of receipt of a late payment notice, HigherMe reserves the right to terminate Your access to the Services in addition to any other legal remedies.
3.01
Acknowledgments
. You shall not use the Service in any manner that is unlawful. HigherMe shall not participate in any manner with respect to any employment decision of Yours, including whether to employ or not to employ an applicant, or to promote, demote, transfer, or discharge any employee of Yours.
3.02
Use of Service
. Your use and/or access to the Services may be subject to limitations, delays and other problems inherent in the use of the Internet and electronic communications; HigherMe is not responsible for such delays, lack of connectivity, delivery failures or other damages resulting from such problems. You agree to utilize and access the Services solely in strict compliance with the terms of this Agreement, and shall indemnify, defend and hold harmless HigherMe, its affiliates, and their respective officers, directors, employees and agents from and against all liabilities, damages, losses, costs or expenses (including without limitation reasonable attorneys' fees and expenses) arising out of or in connection with any claim, action or proceeding arising out of or relating to Your use of the Services, except to the extent such claim, action or proceeding arises out of the negligence of HigherMe.
4.01
Term
. The Initial Term of this Agreement shall begin on the SOW Effective Date of the first SOW and shall continue in effect until all underlying SOWs with You have expired in accordance with the terms of such SOW/s, or if this Agreement is terminated earlier, as provided herein. The term of an applicable SOW will begin on the Effective Date of the applicable SOW and shall continue for the initial term as specified therein ("
Initial Service Term
"). In the event that an SOW contains Services added to an existing subscription, such added Services shall be billed on a pro-rated basis and will be coterminous with the Initial Service Term or applicable Renewal Service Term of such SOW. The Initial Term shall automatically renew for additional twelve month renewal terms (each, a "
Renewal Term
") unless either party gives the other party written notice of its desire to terminate at least 90 days prior to the end of the then current Initial Term or Renewal Term. The Initial Term and each Renewal Term, if any, shall from time-to-time collectively be referred to herein as the "
Term
."
4.02
Termination
. This Agreement may also be terminated by either Party if the other Party materially breaches any of the terms and conditions of this Agreement and fails to cure such default within 15 days after receipt of written notice from the non-breaching Party. Notwithstanding the foregoing, this Agreement and any or all SOW(s), in the discretion of HigherMe, may be terminated immediately by HigherMe upon any violation by You of any provision of Article 5. In the event of termination of this Agreement, HigherMe shall cease providing the Services to You and You shall immediately discontinue use of the Services, and uninstall any Software provided in connection with the provision of the Services. In the event of termination of this Agreement, HigherMe shall have the right to deny You further access to the Services.
5.01
HigherMe Intellectual Property
. HigherMe retains title to all intellectual property, trademarks, trade secrets, ideas and concepts, know-how, methods, techniques, templates, and computer software and/or code conceived, developed or reduced to practice by HigherMe prior to or after its performance of the Services hereunder, including but not limited to modifications and derivative works thereto, and You will have no title or ownership interest therein. You agree that an update or enhancement of the Services developed by HigherMe, whether or not requested and/or paid for by You, and whether or not developed in conjunction with Your employees or agents, shall be the exclusive property of HigherMe. You further agree that updated or enhanced versions or releases of the Services are not "works for hire" as defined under the Copyright Act of 1976, as amended, do not constitute a program different from the Service, and do not create any ownership rights by You in the Services except as otherwise agreed in writing by the Parties.
5.02
Ownership of Services, Object Code and Source Code
. You acknowledge and agree that this Agreement does not grant You any title or right of ownership in or to the Services or any component thereof, or to any associated materials or intellectual property, or in or to any enhancements, modifications or improvements. You shall not, at any time, take or cause any action, which would be inconsistent with or tend to impair the rights of HigherMe or its licensors in the Services, including, but not limited to attempting to determine or derive the design of the object code or source code for the Services, reverse assembling, reverse compiling, decoding or translating the Service, either by manual or automatic means. The confidentiality provisions of Article 6 of this Agreement will apply to any object code provided by HigherMe, including any updates and enhancements.
5.03
Your Data.
Without limiting the confidentiality rights and protections set forth in this Agreement, HigherMe owns the aggregated and statistical data derived from the operation of the Services, including, without limitation, the number of records in the Service, the number and types of transactions, configurations, and reports processed in the Services and the performance results for the Services (the "Aggregated Statistical Information"). Nothing herein shall be construed as prohibiting HigherMe from utilizing the Aggregated Statistical Information for purposes of operating HigherMe's business, provided that HigherMe's use of Aggregated Statistical Information will not reveal the following to any third party, whether directly or indirectly: (a) Your identity or any of Your Affiliates, Representatives, Subcontractors or Authorized Persons, and/or (b) any of Your Confidential Information and/or Your Affiliates' and/or Authorized Persons'. In no event does the Aggregated Statistical Data include any of Your Confidential Information, Your Data or any information that personally identifies a specific individual or entity.
6.01
Confidential Information
. Each Party acknowledges that during the Term of this Agreement, either Party may provide to the other certain information which is reasonably or customarily considered to be confidential, proprietary, or otherwise sensitive, in whatever form (e.g., without regard to the medium on which such information may be recorded, whether written visual, audio, graphic, computerized, electronic or otherwise) and whether or not it is specifically marked confidential ("
Confidential Information
"). Except as otherwise expressly provided for otherwise, no rights to any Confidential Information of a Party is granted to the other Party; moreover, each Party agrees to keep secret, hold in strict confidence and not use or disclose any Confidential Information of the other Party to any third party, without the prior written approval of the other Party, and each Party will use their best efforts to ensure that they restrict access to the other Party's Confidential Information to employees who have a need to know such Confidential Information. "Confidential Information" shall not include any information that is: (a) generally known or available to the public; (b) already known at the time of receiving the Confidential Information, without any confidentiality obligations, through no wrongful act of the other Party; or (c) furnished by a third party with the right to do so. HigherMe and You both acknowledge that the Confidential Information of each Party has great value and, if disclosed or used in violation of this Agreement, would cause the owner thereof immediate and irreparable injury.
6.02
Legal Process
. If either Party is validly served with a subpoena, discovery request, or governmental order compelling production of the other's Proprietary Information ("Legal Process"), the Party served shall immediately notify the other party. The other Party may, at its own expense, take any actions it deems necessary to preserve the confidentiality of its Proprietary Information, provided, however, that no Party shall have any obligation to contest any Legal Process.
6.03
Transmission of Data
. HigherMe agrees to utilize commercially reasonable efforts to maintain a secure method for the transmission of data over the Internet; however, HigherMe does not guarantee that unauthorized third party access may not be gained notwithstanding HigherMe's efforts. You acknowledge the foregoing and assume full and total responsibility for the use of the Services, and accesses and utilizes the Services at its own risk. You will be responsible for any access to the Services arising out of Your negligence, including, but not limited to, inadequate securing of passwords.
7. LIMITATIONS OF LIABILITY


7.01
Mutual Waiver of Indirect and Consequential Damages
.
IN NO EVENT WILL EITHER PARTY BE LIABLE HEREUNDER FOR ANY INDIRECT, SPECIAL CONSEQUENTIAL DAMAGES, PUNITIVE OR EXEMPLARY DAMAGES OF ANY KIND IN CONNECTION WITH OR ARISING OUT OF THE FURNISHING, PERFORMANCE OR USE OF SERVICES, WHETHER ALLEGED AS A BREACH OF CONTRACT OR TORTIOUS CONDUCT, INCLUDING NEGLIGENCE, EVEN IF HIGHERME HAS BEEN ADVISED OF THE POSSIBILITY OF SUCH DAMAGES AND CUSTOMER HEREBY EXPRESSLY WAIVES ALL SUCH CLAIMS
.
7.02
Disclaimer of Warranty
.
HIGHERME DOES NOT WARRANT THAT THE SERVICES WILL BE UNINTERRUPTED OR ERROR FREE; NOR DOES IT MAKE ANY WARRANTY AS TO THE RESULTS THAT MAY BE OBTAINED FROM USE OF THE SERVICES. EXCEPT AS EXPRESSLY SET FORTH IN THIS SECTION, THE SERVICES AND IMPLEMENTATION SERVICES ARE PROVIDED "AS IS" AND COMPANY DISCLAIMS ALL WARRANTIES, EXPRESS OR IMPLIED, INCLUDING, BUT NOT LIMITED TO, IMPLIED WARRANTIES OF MERCHANTABILITY AND FITNESS FOR A PARTICULAR PURPOSE AND NON-INFRINGEMENT.
7.03
Limitation of Damages
. HIGHERME WILL NOT BE LIABLE FOR ANY DAMAGES CAUSED BY DELAY IN DELIVERY OR FURNISHING THE SERVICES. THE TOTAL LIABILITY OF HIGHERME, IF ANY, UNDER ANY STATEMENT OF WORK INCLUDING, BUT NO LIMITED TO, LIABILITY ARISING OUT OF CONTRACT, TORT, BREACH, INDEMNIFICATION OR FAILURE OF WARRANTY OR OTHERWISE, SHALL NOT IN ANY EVENT EXCEED THE FEES PAID BY CUSTOMER UNDER THE INDIVIDUAL STATEMENT OF WORK UNDER WHICH SAID LIABILITY ARISES.
8.01
Entire Agreement
. This Agreement, such schedules, appendices and other attachments as may be attached from time to time constitute the complete and exclusive understanding of the Parties with reference to the subject matter hereof, and supersede all prior sales proposals, negotiations, agreements and other representations or communications, whether oral or written. In the event of any conflict between the terms of the main body of this Agreement and any of the Schedules hereto, the terms of the main body of this Agreement shall govern. Termination of this Agreement will not affect the provisions of this Agreement relating to payment of amounts due, ownership, confidentiality and non-disclosure, indemnity, warranty and limitation of liability provisions of this Agreement, all of which will survive termination of this Agreement, regardless of the reason for termination.
8.02
Waiver
. Waiver of any breach or failure to enforce any term of this Agreement shall not be deemed a waiver of any breach or right to enforce which may thereafter occur. No waiver shall be valid against any Party unless made in writing and signed by the Party against whom enforcement of such waiver is sought and then only to the extent expressly specified therein. No action, regardless of from, arising out of any claimed breach of this agreement or transactions under this agreement may be brought by either party more than one year after the cause of action has accrued.
8.03
Severability
. In the event any one or more of the provisions of this Agreement shall for any reason be held to be invalid, illegal or unenforceable, the remaining provisions of this Agreement shall be unimpaired and the parties will substitute a new enforceable provision of economic and legal intent and effect.
8.04
Notices
. All legal notices (e.g., claimed breach or termination of Agreement or SOW/s) required to be provided under this Agreement must be delivered in writing (a) in person, (b) by nationally recognized overnight delivery service, or (c) by certified US mail to the other party at the address set forth in the applicable SOW or as otherwise communicated to the other party in writing. All other notices from You to HigherMe may be made by emailing friends@higherme.com, and HigherMe may give notice by emailing Your billing contact as specified on the SOW. All notices shall be deemed to have been given upon receipt or, if earlier, two business days after being deposited in the mail as required above. Either party may change its address by giving timely notice of the new address to the other party pursuant to this section and identifying in such notice the date on which such change is effective.
8.05
Assignment
. This Agreement may not be assigned in whole or in part by You without the prior written consent of HigherMe.
8.06
Headings
. Section headings contained in this Agreement are inserted for convenience of reference only, shall not be deemed to be a party of this Agreement for any other purpose, and shall not in any way define or affect the meaning, construction or scope of any of the provisions hereof.
8.07
Force Majeure
. No party shall be in breach of this Agreement if the performance of its duties under this Agreement was prevented by a strike, war, Act of God or other similar event beyond the control of such party, and the affected party shall be given additional time to perform equal to the delay caused directly by the cause referenced in this paragraph.
8.08
Governing Law/Arbitration
. This Agreement will be governed by the laws of the State of Delaware, without giving effect to rules governing conflict of law. Any controversy or claim arising out of or relating to this Agreement shall be settled by arbitration administered by the American Arbitration Association, with one single arbitrator, and with the place of arbitration in Delaware; judgment on the arbitration award may be entered in any court of competent jurisdiction.
8.09
Amendment
. This Agreement can be modified only in a written amendment signed by the Parties after an SOW entered into; however, HigherMe may modify the terms of this Agreement from time-to-time with said modified terms only effective for SOW entered into after said modifications have been posted and subsequently agreed to by You.
8.10
No Waiver of Performance
. Failure by either Party at any time to require performance by the other Party or to claim a breach of any provision of this Agreement will not be construed as a waiver of any right accruing under this Agreement, nor affect any subsequent breach, nor affect the effectiveness of this Agreement or any part hereof, nor prejudice either Party as regards to any subsequent action.
8.11
Execution
. Each individual purporting to execute this Agreement on behalf of a corporation or other entity or organization warrants that he or she is authorized to enter into this Agreement on behalf of such entity or organization and that this Agreement is binding thereon.
8.12
Notices
. All notices, demands, requests or other communications required or permitted under this Agreement or by law shall be in writing and deemed duly served on and given (I) when delivered either personally or by a commercial overnight carrier, with written verification of receipt; (ii) three (3) business days after having been sent by registered or certified mail, return receipt requested, postage prepaid; (iii) upon delivery by fax, provided a confirmation copy is also sent by United States mail or e-mail. Such notices shall be in writing and delivered to the address set forth below, or to such other notice address as the other Party has provided by written notice pursuant to this provision.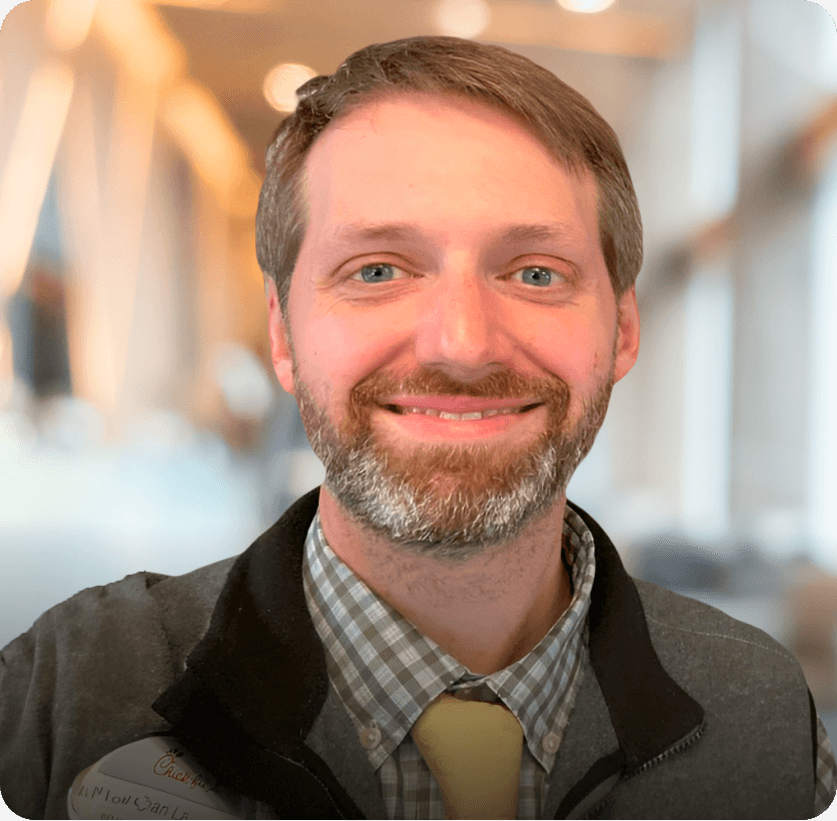 "Being able to depend on a consistent stream of applications without having to devote hours a week to recycling the same posts has revolutionized our HR workflow, saving me hours of labor."
Jonathan Lawrence
Operator, Chick-fil-A Bushriver
Book a demo
We'll contact you as soon as possible to better understand how we can help you