How one A&W franchise simplified and automated hiring with HigherMe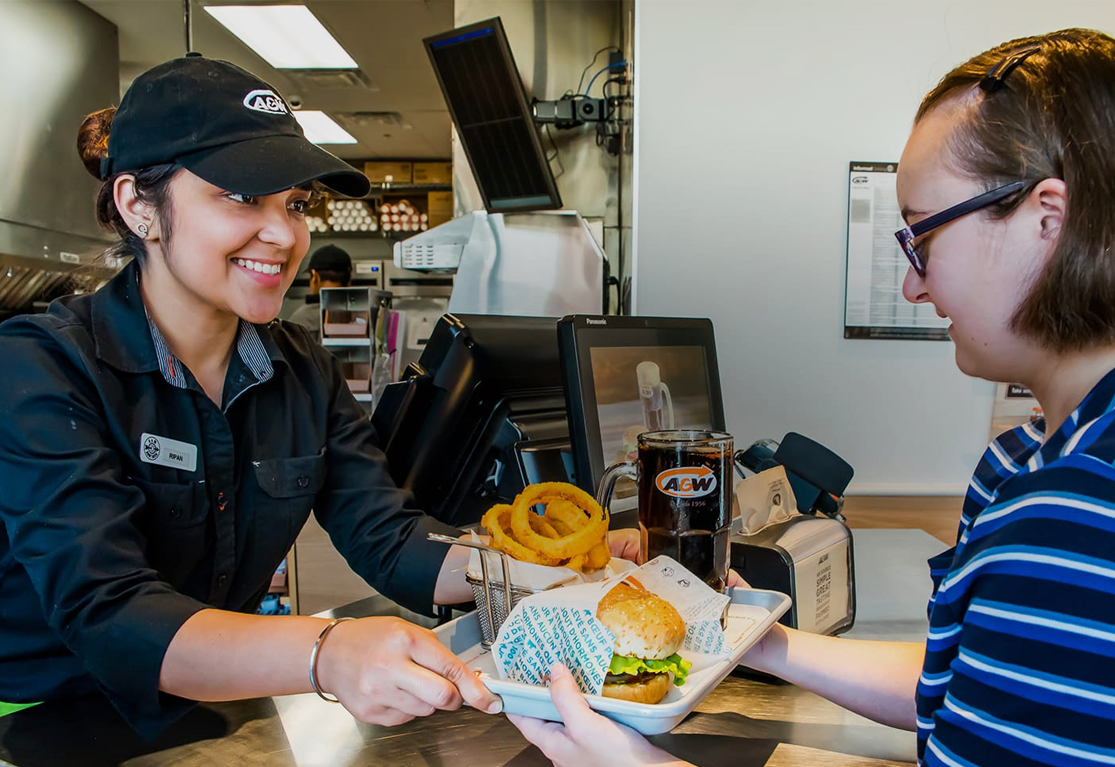 "HigherMe makes hiring easier because everything is in one place and I can look at everything in one platform."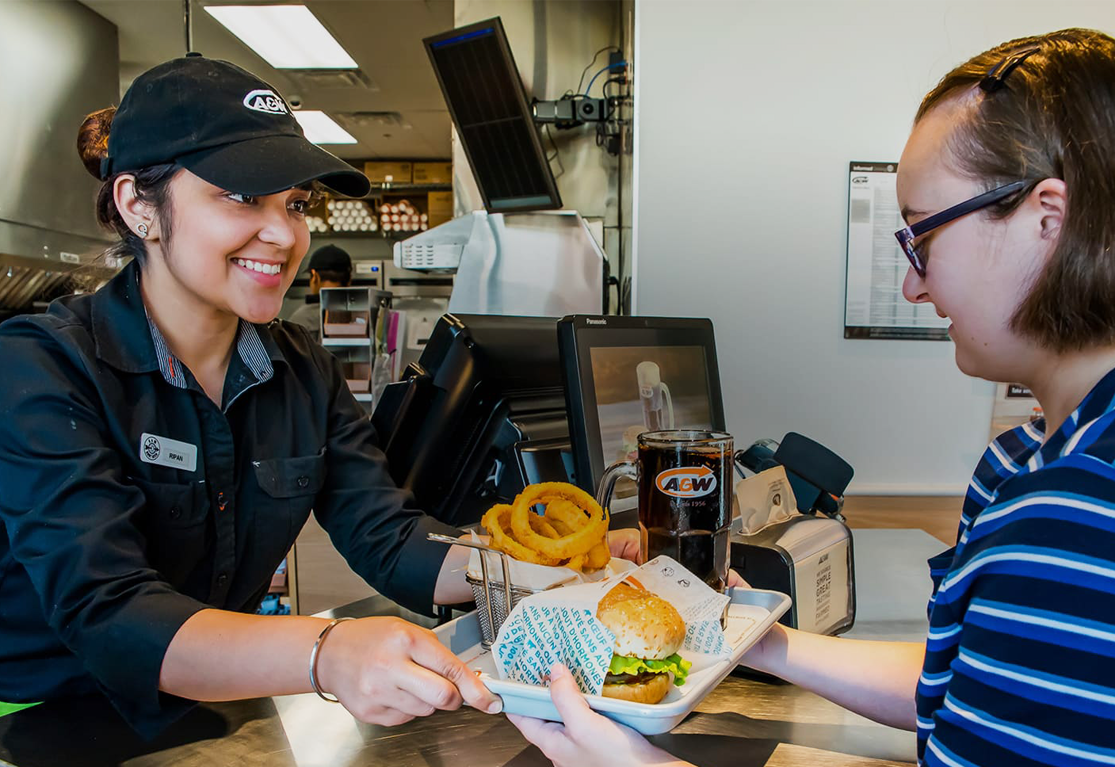 A&W franchisee Cathy Torpey and her husband Patrick have been in business for over 15 years, overseeing nine stores in small municipalities across southwestern Ontario.
Like any busy franchisee, Torpey wears a lot of hats to keep the business running day-to-day. "I started as a Store Manager and now I'm Area Manager, plus I do the books, and I'm kind of HR," says Torpey.
When it came to hiring staff, the process was manual and involved a number of moving parts at each location. Open roles were advertised on various online job boards and applicants were asked to send their résumé via email to the store. Torpey supervised each store inbox, helping screen for top candidates. Managers then called the candidates to schedule an interview, often resulting in phone tag.
"Each store manager does their own hiring, so they would get applications emailed to the store. I also had access to those emails so I would flag any applications I thought looked good to tell the store manager to contact them straight away," says Torpey.
Hiring staff was competitive: with their store locations being in towns with a small talent pool, and a variety of local businesses also looking for staff, Torpey and her team kept missing out on hiring top candidates. Torpey knew they needed to stand out from the competition, but how?
Texting with applicants
While searching for solutions to help with hiring, Torpey came across HigherMe's Text-To-Apply.
"We liked the option to text with candidates, we thought the millennials would like it. It's quick and easy: they text, get an application back, fill it out on their phone, and the application goes right to the store," says Torpey.
After displaying their custom Text-To-Apply posters in store, curious customers texted the custom Text-To-Apply number to easily complete a job application on their phone. Advertising open jobs to loyal customers helped increase the quality of applicants and also helped to attract local workers who could more easily make the commute to work.
"We've had successful applicants through Text-To-Apply. It's easy to use and it's increased interview show rates," says Torpey.
Interview scheduling software
In addition to being a better experience for candidates, HigherMe also makes it easier for store managers to schedule interviews.
"HigherMe is a simple platform for managers to use. You can invite candidates to interview and then confirm it through the site," says Torpey.
After managers set their schedule, candidates are invited to choose the time slot that works best for them. If a candidate needs to reschedule, they can use the same link. HigherMe also sends automated reminders so candidates are less likely to ghost their interview.
Manage everything in one place
HigherMe makes it easy for Torpey to oversee hiring activities for multiple locations on one platform. She and her team use HigherMe's FitScore to quickly identify top talent instead of reading through hundreds of emails to manually flag top candidates. She's also able to manage a number of job board posts from one central dashboard.
"HigherMe makes hiring easier because everything is in one place and I can look at everything in one platform," says Torpey.
With a simplified and automated hiring process, Torpey can get back to other day-to-day tasks as a busy franchisee, and spend more time focused on growing her business.
Save time hiring with tools made for restaurant businesses.
Watch a free demo now. Screen faster, play less phone tag, and increase interview show rates with HigherMe.

Contact us to learn more.