7 Reasons To Use An Applicant Tracking System in 2021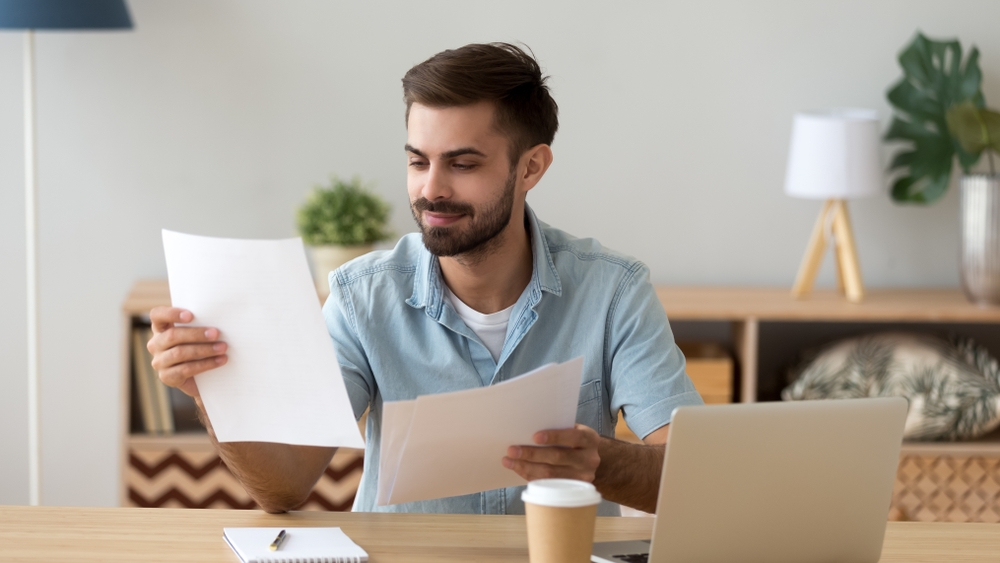 If you've been looking for a way to simplify your hiring process, you've probably come across the term "ATS" or Applicant Tracking System a few times. If you've never used one before, you've really been missing out!
A modern ATS is accessible and useful to businesses of all sizes. For a low monthly cost, they automate and streamline a big part of your hiring process. The time you save by avoiding several manual tasks means that it quickly pays for itself. In this article, we'll cover the main reasons for using an applicant tracking system in 2021.
Want to learn more about applicant tracking systems? Read: What is an ATS?

Automation even small businesses can use
Small business owners may think that automation is something unattainable – a fancy and expensive tool only intended for larger companies. With a quality ATS, that's no longer the case.
For example, with HigherMe's ATS platform, an applicant can apply for a position via text message. They'll receive automated replies, prompting them for the information you need. The ATS then puts the details onto the platform, giving the candidate a FitScore that measures them against the other applicants. Best of all, the platform does all of this with no user intervention.
When you find suitable candidates to interview, the ATS will text or email users with available times, schedule them for an interview and message them for confirmation prior to the interview. The last step is crucial to avoid frustrating no-shows. These features (and many more) are included in a modern ATS at no extra cost. See? Automation is not just for tech giants in 2021, it's for everyone!

Post on multiple job boards from one place
Posting ads on several job boards, like Indeed or some of the Indeed alternatives, is a time-consuming task you no longer have to deal with. Using an ATS, logging into multiple job boards each day, checking for applications and printing them out is a thing of the past.
Instead, you submit a single job ad from the platform. Your ATS then posts and maintains your ads on all the different job sites without you having to lift a finger.
Another plus with many ATS's, like HigherMe's, is you can do away with dated resumes and cover letters. These old-fashioned documents are replaced by a series of multiple choice questions you've defined within the platform. This means you end up with the same information from every candidate and only receive information you need.
This feature makes it easier for you to compare different candidates, having the correct information side by side. There's no need to read long cover letters or navigate a range of resume formatting to see who meets your criteria – your ATS will let you know.
Lower your hiring costs
As the old adage goes, time is money. Well, an applicant tracking system is designed to save you so much time by streamlining and automating your hiring process. Of course, the end result? Less expense associated with each new hire. If you've been relying on a recruitment agency to manage your hiring, you might be able to do away with them completely. With the right applicant tracking system, some industries can easily hire without spending money on a recruiter.
An ATS reduces the amount of time you spend on every step of the hiring process, up to 7 hours per hire in fact. A bonus is that it also gives you more relevant information to make your hiring decision. With a better chance of finding suitable candidates, you're more likely to have a solid and successful business.
To sum it up: an ATS means saving time, lowering costs, and finding better candidates. That's a combination every business can get behind.
Get better insight into who is applying
Modern applicant tracking systems will typically offer some form of quality score for each candidate, such as HigherMe's FitScore. This feature gives you relevant data to see how valuable a candidate is at a glance, based on the parameters you've set (qualifications, availability, etc.)
With other features like the ability to receive video cover letters, you'll get a sense of an applicant's skill set and personality before you've met them face to face. Having an idea of who the candidates are and whether they'll be a good cultural fit early on in the process can save you lots of time down the line.
Receive, process, and store all documents and info in one place
Organizing different files and paperwork with no consistent format is both time-consuming and frustrating. With hundreds of applications coming through job boards, emails, and in-person, it can quickly become overwhelming for anyone. If the person managing all of this goes on vacation, it becomes a total nightmare!
The great thing about an ATS is that you'll access everything from one intuitive and user-friendly dashboard. All the information you receive from candidates is standardized to make your job a hundred times easier. You can also use search functions and filters to find what you're looking for quickly.
A web-based platform means you can access it from anywhere
With an ATS being a completely digital tool, you can keep up the communication wherever you are. If your team is spread across different offices or working remotely, a web-based platform keeps things easy and accessible for everyone.
Organizing interviews or managing the onboarding process for a new hire can easily be done without being in the office. As long as there's an internet connection, you can get the job done without having to install any software or print a bunch of documents.
Simplify your onboarding from the same platform
The great thing about an applicant tracking system is that it does so much more than just helping you find qualified candidates. A good quality ATS is a versatile platform that also handles your onboarding process.
Once you've found your new team member(s) to bring on board, you can send and receive digital copies of all the required documents and track the progress for each of them. And if you ever need to find specific data for your employees, you know that everything is located on the same dashboard.
There are so many pros to having a thought-out onboarding process. But mainly, it helps your brand make an excellent first impression while making sure you stay compliant.
Take a closer look at HigherMe's Onboarding Software