HigherMe screening tools with E-Verify and Checkr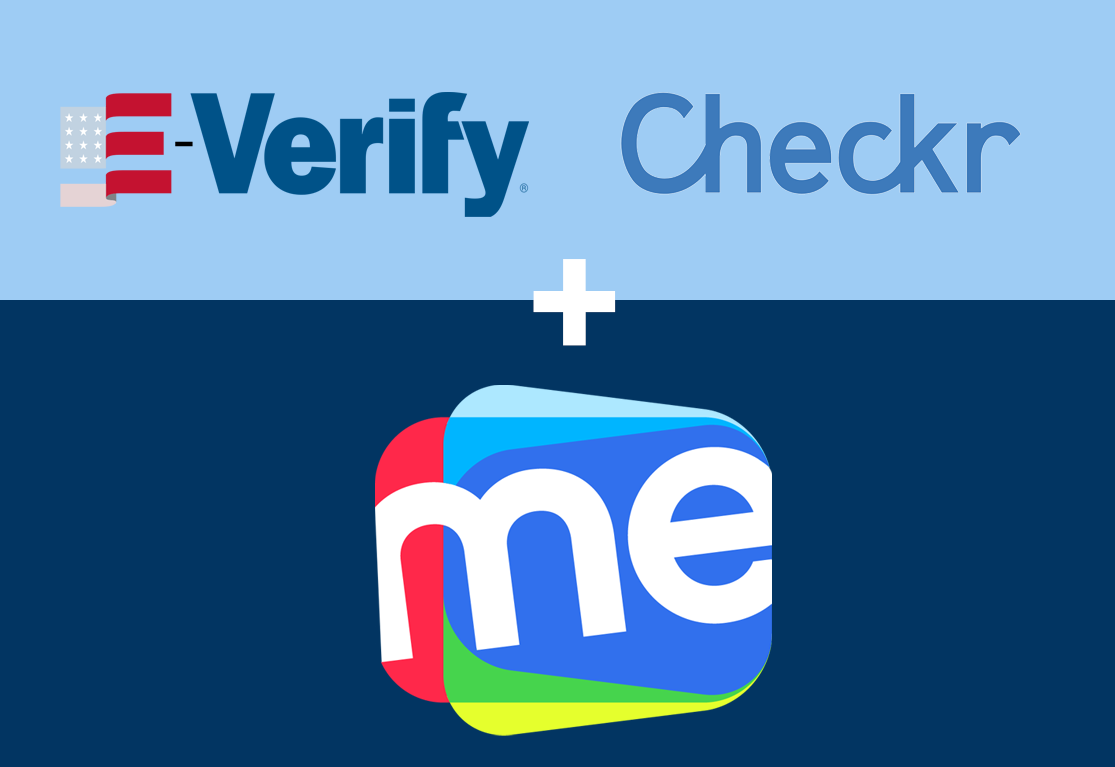 Remove barriers for your business to onboard great talent seamlessly in the hyper-competitive retail and hospitality industries with HigherMe's new onboarding screening tools, allowing you to seamlessly run E-Verify cases and complete background checks from one dashboard.
HigherMe + E-Verify
E-Verify is a web-based system that allows enrolled employers to confirm the eligibility of their employees to work in the United States.
HigherMe partners with Form I-9 Compliance to digitally run E-Verify through our integrated systems, providing seamless eligibility checks in your hiring process to onboard qualified candidates, faster. All your E-Verify case responses can be reviewed from your HigherMe onboarding dashboard.
How it works:
1. Send your new hire an I-9 as part of their onboarding paperwork.
2. Once complete, review section 2 of the I-9 and submit the case to E-Verify.
3. E-Verify electronically confirms the candidate's information against government records such as the U.S Department of Homeland Security and the Social Security Administration.
4. Review the candidate's E-Verify case response from your onboarding dashboard in HigherMe.
5. Close the case to finish onboarding the candidate.
HigherMe + Checkr background screening
Checkr is a background check service that makes hiring safer, more efficient, and more inclusive. HigherMe and Checkr integrate to streamline your operations and hire quickly at scale.
Checkr provides the flexibility to complete only the screenings you need, while cutting out those you don't, such as:
• Driver Checks (MVR)
• SSN Trace
• Criminal Records Checks
• Drug Screenings
• Credit Checks
• FACIS screenings
• Verification Checks (employment, education, professional and personal reference)
• And more
How it works:
1. Send your new hire a background check request as part of their onboarding using HigherMe.
2. The candidate completes the background check request with Checkr.
3. Once complete, review the new hire's background check status from your HigherMe onboarding dashboard.

To learn more about the screening tools part of HigherMe's Paperless Onboarding, visit our website.