Ever Wonder How Successful Businesses Keep Their Roles Staffed with Top Talent?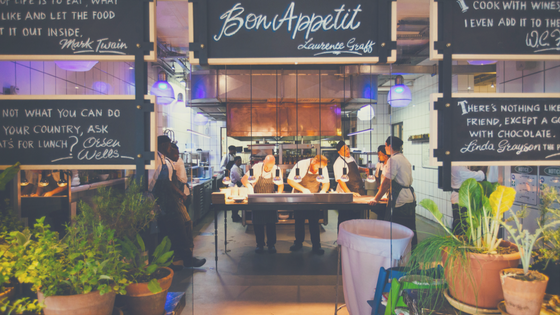 From small local businesses to corporate behemoths, every organization faces the challenge of hiring the right people for their team. But many hiring managers tend to view recruitment as something only to be addressed when a position needs filling – for example, when an employee leaves the company or management decides to create a new role.
It's time we reframe the way we approach hiring. The most successful employers know that reacting isn't enough – having a long-term strategy is the key to decreasing hours spent on recruiting and increasing the quality of hire. This can be done by developing a talent pipeline and engaging in passive hiring – by making smart time and resource investments consistently, you can ensure you always have a bank of great individuals available should you have opportunities available.
Why passive hiring?
There are several key reasons why you should always be on the lookout for potential candidates:
You open your business up to a wider pool of talent.
When you are looking to fill a certain job, you are relying on the coincidence that the perfect candidate will be searching at the same time. By building a talent pipeline, you increase your chances of landing a great hire.
You'll always have a list of quality candidates at the ready.
If you have a sudden role that needs to be filled, you'll have a resource of qualified individuals waiting to be contacted!
You'll see lower attrition levels.
With less time spent trying to acquire applications, you'll have more time to develop relationships with your candidates, resulting in lasting hires and lower turnover rates.
Resources for building your talent pipeline
Ready to begin building your talent pipeline? HigherMe has some highly-effective solutions for business professionals looking to expand their recruitment efforts and increase quality of hire:
HigherMe's Talent Pool hosts thousands of active candidates who have opted in to be contacted by interested employers. By regularly exploring available talent, you have the opportunity to connect with them with a click of a button. From there, you can choose to invite them for an interview or mark them for future employment opportunities with your company.
HigherMe's Text-To-Apply turns your walk-in traffic into a talent source by providing a call-to-action for individuals who want to work with your company. All they have to do is text your unique code to our given number, and we'll send them a link to your job posting. This method is especially successful with millennials as one of their preferred methods of communication.
FACT: Candidates who apply through Text-to-Apply are 8 times more likely to get hired than through Indeed or Craigslist.
Do you agree that a talent pipeline is a smart investment? If you're looking to boost your recruitment efforts, check out our Applicant Tracking System page or connect with us at contact@higherme.com.