Are Resumes the Worst (And Most Expensive) Way to Hire?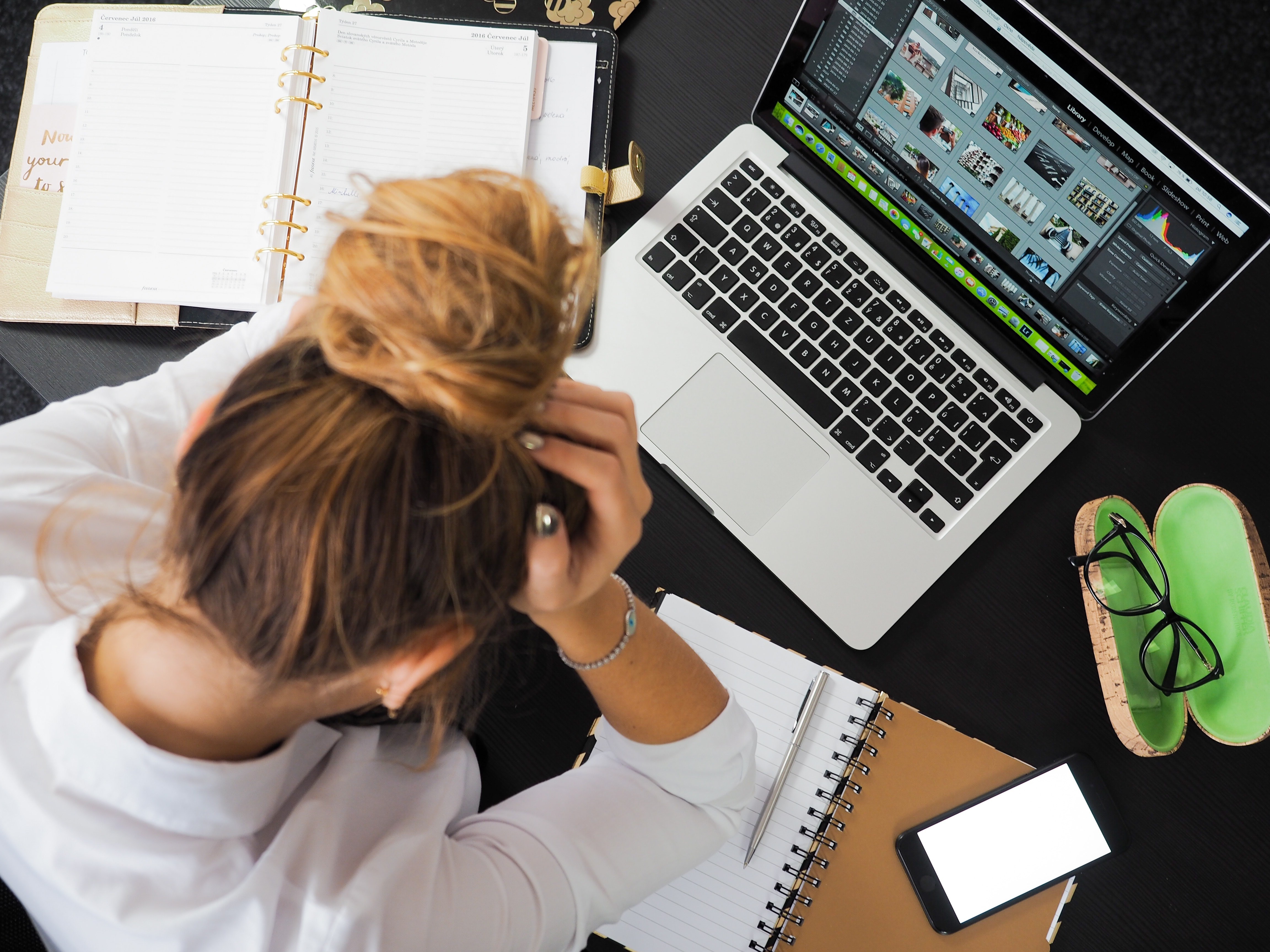 Let's admit it – resumes are the worst! How many of these expressions sound familiar?
Am I using the right font size? What should I do about that employment gap? How do I make my experience working at McDonald's sound relevant to this job? Do I have any typos?
Applicants hate writing resumes – it sucks up their time and maximizes their stress and anxiety. Hours and hours spent editing, only to hear nothing back.
Employers hate reading resumes too. When they post jobs online they get a ton of mostly low-quality applications, and posting a job in your store window doesn't get you a diverse set of applicants.
For employers, the really low-quality applications aren't the real issue, it's everyone in the middle. It's easy enough to filter out bad applicants, and it's easy to forward high-quality applicants to the interview stage. The challenge for employers is everyone else: how can you differentiate between all the moderately qualified candidates?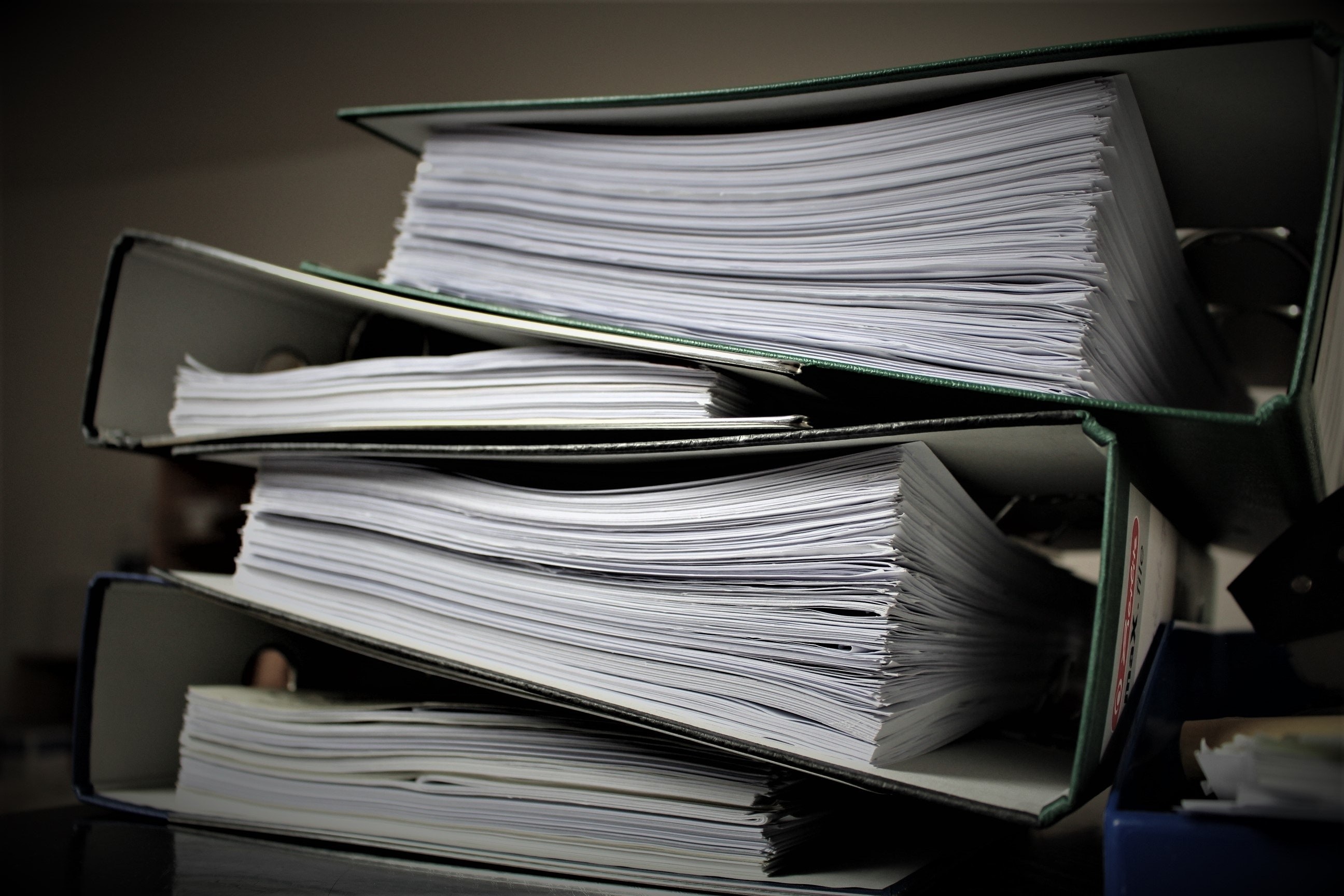 With resumes, you can't (it's why we need interviews). After all, many resumes are more of a creative writing project than a true reflection of workplace experience.
So, how much time and money do resumes eat up?
Let's take an entry-level or low-level position at a large retail or restaurant chain as an example for the chart below.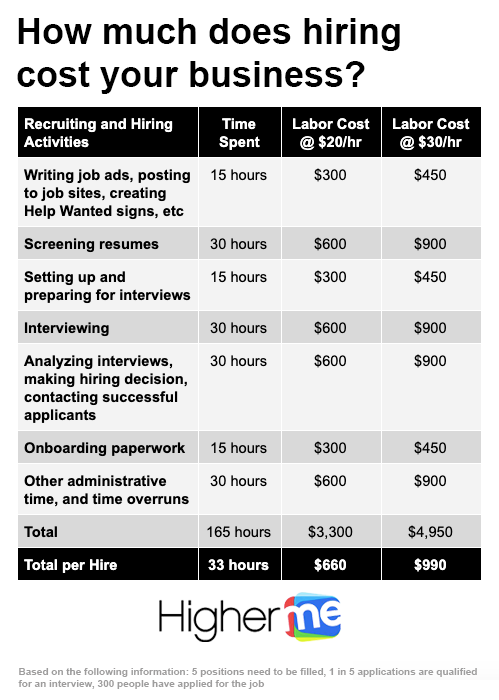 It can cost a business $3,300 to hire 5 employees, with a low cost per hire of $660. The cost per hire goes up when you have a higher opportunity cost or when you need to hire fewer people at once.
This is a conservative estimate: Cornell actually said the cost per hire is actually much higher – and could be as much as $6,000! (source)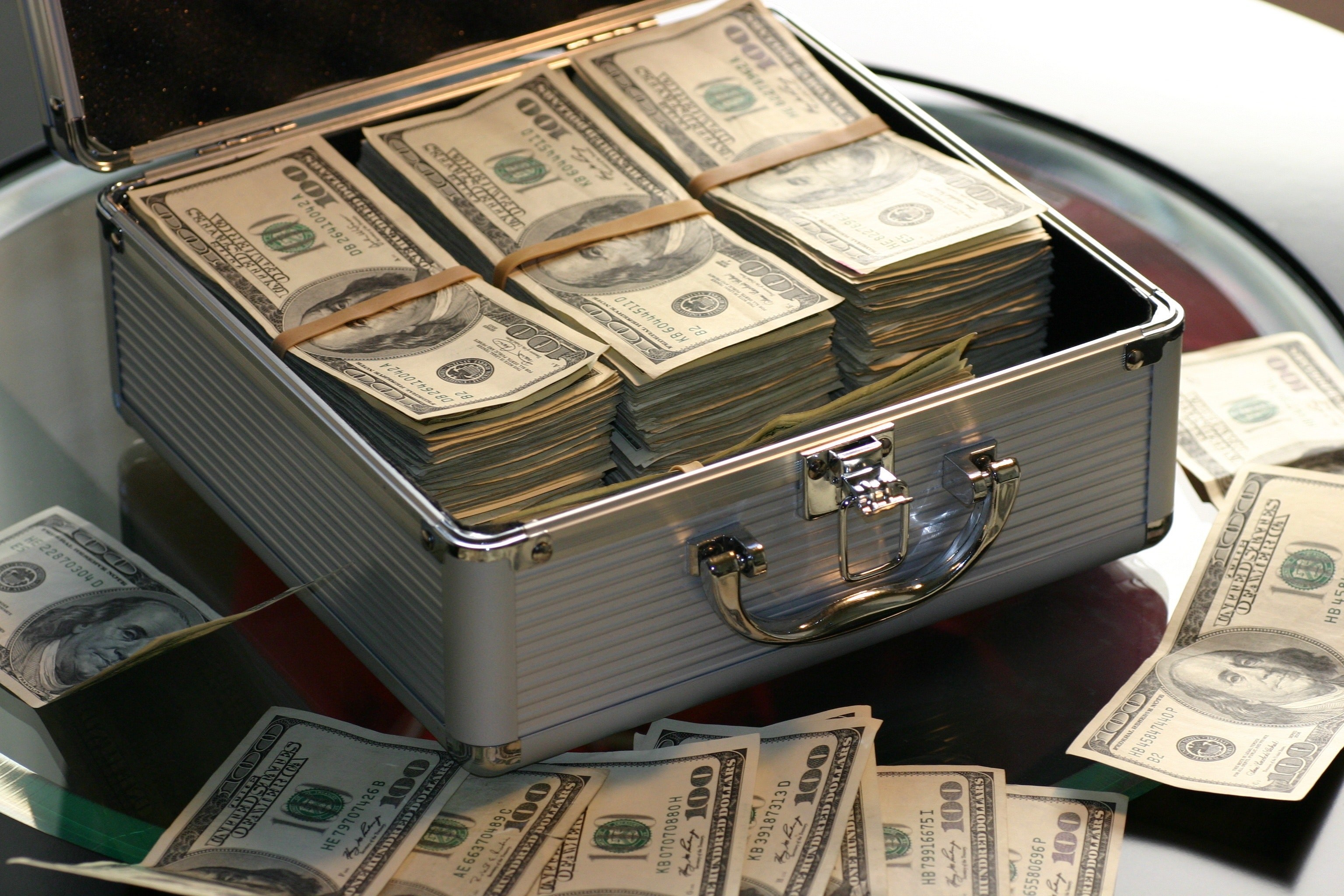 The numbers speak for themselves – the applicant experience is painfully expensive and sucks for everyone involved.
There needs to be a better way.
Here are 4 things you and your hiring team can start doing to hire better people faster and save anywhere from $330 to $495 per hire:
1. Start accepting applications by text message. Solutions like Text-To-Apply allows applicants to begin and complete their job applications from their mobile phone (the young workforce spends most of their day on it anyway). Hiring managers with HigherMe report that 77% of applicants complete applications vs the industry average of 30%.
2. Screen candidates with an applicant tracking system. Seeing all your applicants on one dashboard makes finding the best candidates simple, and is easier than looking through a pile of paper resumes.
3. Introduce Video Cover Letters. Make it easier to know your applicants even before you meet them so you can make the most of each interview.
4. Automate interview scheduling and reminders. Up to 80% of applicants ghost their interviews. Automated reminders for interviews help ensure you don't waste time on an interviewee who never shows up. Some of HigherMe's partners saw their ghosting or no-show rates drop from 80% to 33% just by setting up automated text messages before an interview.
The current way we apply for jobs is broken – especially entry-level and service industry jobs, with a historically competitive labor market (US unemployment just hit records lows of 3.6%), and technology in all aspects of our lives, applicants expect an application experience to be as easy as everything else they do in their lives.
HigherMe will be exhibiting at this year's National Restaurant Association Show with our friends from Spiffy. Come by booth 8259 to discuss how we can help reduce your turnover cost and time.