Hire the Best Seasonal Workers by Asking These 10 Questions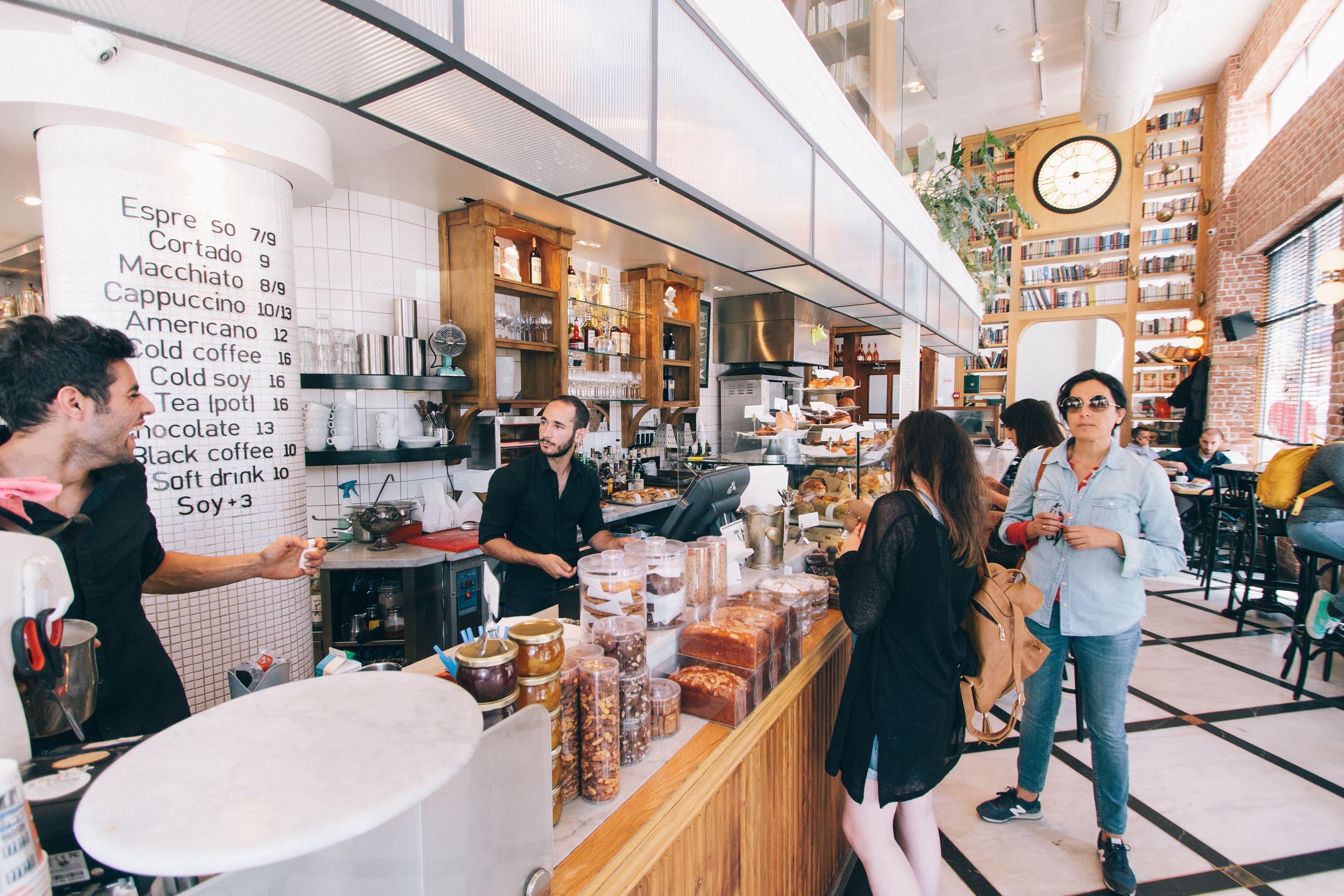 While the process for hiring temporary workers is by-and-large the same as hiring permanent staff, there are certain qualities that employers should be looking for when reviewing a candidate. After all, seasonal staff often have to hit the ground running and learn at a much quicker pace.
The best way to determine if someone is suited for your seasonal team? Asking the right questions during the interview – here are some essential ones to use during your next seasonal recruitment session.
1. What attracted you to our job posting? Why do you want to work here?
Regardless of how long this individual will be working for you, it's important to establish that they are as invested in the brand as the rest of your team and will represent it as such.
TIP: HigherMe's Hiring Consultants can support you with optimizing your job postings and strengthening your recruitment brand!
2. Why have you applied to this temporary position?
Sometimes, job seekers apply to postings with an "I'll take what I can get for now" attitude. The last thing you want is to lose a new hire in the middle of a seasonal rush, so be sure that a temporary role with your business is truly what they're looking for.
3. What skills do you bring to the table that will make you effective in this role?
While it's beneficial to hire individuals who have previous experience in similar roles, it's not guaranteed that they will have the proper work-ethic or skills to get the job done. Don't be afraid to delve into a candidate's soft-skills and explore how they would apply them to this role.
4. This job will require you to work (weekends/long weekends/early morning/late evenings/holidays, etc.). Can you commit to these shifts?
It's understood that seasonal workers need to have flexible schedules during the period they're hired for. It's important to make that clear during the interview stage to gauge their commitment to the position. You're looking for individuals who will make themselves available to support your business.
Did you know that HigherMe applicants feature their shift availability in their profiles? Learn more about how we can streamline your hiring efforts.
5. Can you describe your ideal work setting, and why it suits you?
This is a very open question which allows the candidate to describe everything from the type of team they'd work with, the work environment, the day-to-day pace, etc. From this, you can determine if they'd be a good fit for your existing team – you're likely looking for someone who thrives in a fast-paced environment and enjoys taking on daily challenges.
6. Tell me about a time when you had to learn quickly on the job.
Seasonal hires don't have the luxury of learning at a leisurely pace. They'll need to pick up training quickly and efficiently and become fully knowledgeable within a short period of time.
7. How do you typically handle angry/distressed customers/guests?
Your new hires will likely run into unhappy or irate customers and guests. Since they will also be dealing with the pressure of adjusting to a new position, you'll need to make sure that they have the patience and the professionalism to maintain composure.
8. Describe your communication style and how it's effective when you're in the workplace.
Pay attention to how they describe their own communication style and how it lines up with their approach during the interview. You are looking for someone who can communicate a message clearly, but still put forward a friendly and genuine disposition.
9. What are some of your pet peeves at work?
It's natural to have frustrations in the workplace, and this question will help you gauge your candidate's self-awareness. However, look out for responses that may indicate major challenges when dealing with customers, guests, or your other team members.
10. Should a full-time opportunity become available, would you be interested in joining our team permanently?
By making a note of their interest and their performance during the seasonal rush, you can add these individuals to your talent pipeline and fill your roles more quickly and efficiently in future!
Do you have any other go-to questions for seasonal hires? HigherMe provides effective short-term and long-term solutions for all your hiring needs. Contact us at contact@higherme.com or explore our variety of products here!