Turn Customers into Employees with HigherMe's Text-to-Apply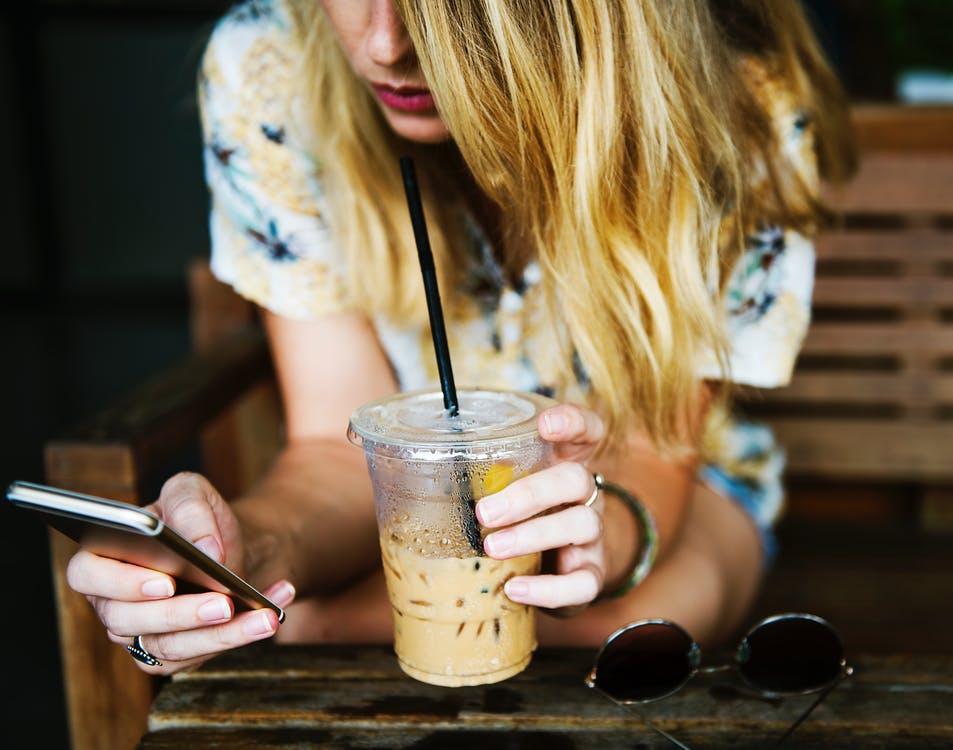 Let's face it: it's tough to get through the day without checking our phones. With helpful apps, instant messaging, cameras, and social media, mobile technology is more capable than ever! So it's not surprising that the majority of job seekers are turning to their phones and tablets when searching for new employment. In fact, according to a study conducted by Censuswide, 78% of job candidates say they would apply for jobs on their phones.
If applicants prefer this method, why not make it easy for them to do so? There is a simple solution: our Text-to-Apply campaigns allow job seekers to submit applications through their smartphones. With this tool, you can significantly boost your applicant volume, allowing you to get TONS of qualified candidates and stay ahead of your competition!
If a quick and simple hiring process appeals to you, be sure to read on for essential insights on this hiring solution!
What is Text-to-Apply?
We know it's tough to attract quality applicants. Text-to-Apply fixes that by integrating with your existing recruiting processes, turning difficult hiring into a breeze!
Branded visual display. Visuals are more than a pretty decoration – they create a first impression that can ultimately determine whether job-seekers apply. You'll receive a custom poster design, which can be displayed in your establishment for prospective applicants to see.
Unique keywords. You are unique, and so are your keywords! After reading the poster, all applicants have to do is text your unique keyword to the listed phone number. Within seconds, they'll magically receive a link which will direct them to your job description! Cool, right?
You won't be forgotten! If a prospective applicant doesn't have the time to complete their application on the spot, our Text-to-Apply system gives them the option to submit their email through the text conversation. Our system then sends a link to your job postings reminding the applicant via email to complete it later. As a bonus, if they still don't complete the application, our text-messaging system will follow up within a few days with a friendly reminder to do so.
Review the applications. Once candidates submit their applications, you can easily review their information and schedule interviews using HigherMe's Applicant Tracking System (ATS)! Don't have our ATS? Don't worry, you can still use Text-to-Apply on your existing platforms.
Why should I invest in Text-to-Apply?
Hiring new employees can be a slow and frustrating process. By utilizing a modern hiring method, that can change. Hiring will take less time, saving your business resources and money! Here's why your business needs Text-to-Apply:
It's a new source of applicants. Text-to-Apply turns in-store traffic into a new candidate source. This means you'll receive applications from job-seekers who are local and already familiar with your establishment!
It's a modern recruiting method. Mobile is the future of recruiting and hiring. Keeping up with modern recruitment trends will result in a higher volume of qualified candidates and push your business ahead of the competition.
Text-messaging is the preferred tool. Most applicants use their phones constantly throughout the day. They keep it with them, check it often, and are comfortable using it. It makes sense that text-messaging is the tool they would prefer to use when job-hunting!
Applicants love it. An employer who is up-to-date with the latest technology and communication methods will leave a good impression with the best candidates. This will give you an edge when they're selecting offers between you and your competitors.
Quick process. Let's be honest – no one likes to wait around. With Text-to-Apply, prospective candidates can act immediately, completing their application right in your location within minutes. Quick action is important because the longer the interested applicant waits, the more likely they are to forget to apply. In short, an easier and accessible application process = more applicants for you to choose from!
High volume = high quality applicants. Since you're receiving more applicants, it's more likely you'll get better quality hires – after all, you now have more options to choose from. This will increase your likelihood of finding a candidate who's the perfect fit for your team!
Managing a business is a lot of work. So use Text-to-Apply to make your hiring efforts easier and more effective! Stay ahead of your competition by hiring reliable employees FAST – it could be the missing piece to your business' success.
Still unsure if HigherMe's Text-to-Apply is right for your business? Our team can answer your questions. Connect with us at contact@higherme.com to learn more!