How to Apply For a Job: 8 Simple Steps to Better Applications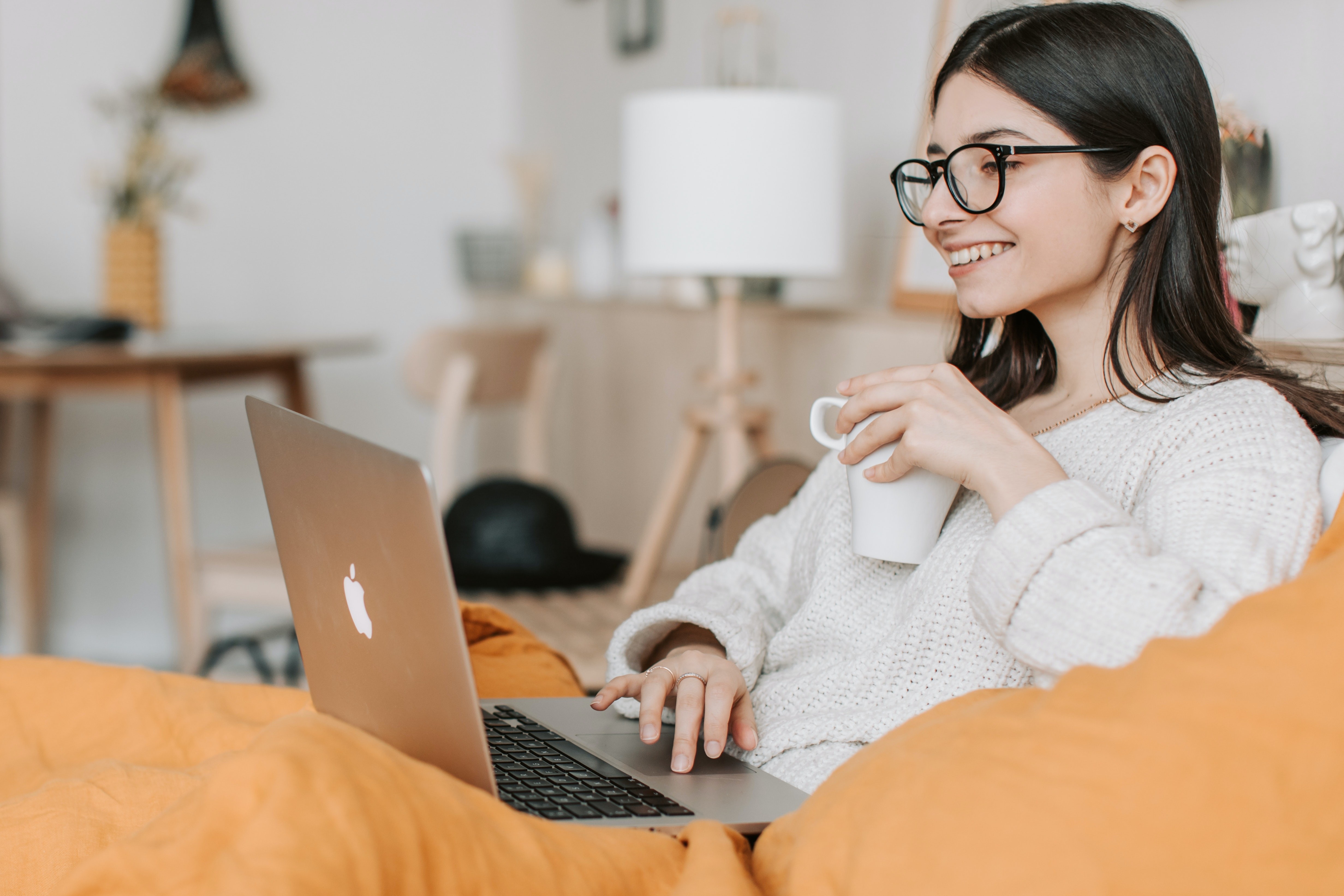 Online advertising has made searching and applying for jobs more accessible than ever. Anyone with a laptop or a smartphone can easily browse job boards and apply with the click of a button. The downside is that there's more competition. In saying that, some people send out applications en masse, without putting enough thought or effort into each one of them.
With that in mind, it's easy to tweak your application and go the extra mile. In doing so, you'll stand out from the crowd and your chances of landing your next dream job are significantly higher. In this guide, we're going to show you exactly how to apply for a job and give yourself the best chance of success.
Understand applicant tracking systems and what they're looking for
Online applications come with certain things to take into consideration. One of them is an applicant tracking system (ATS), a platform many employers and recruiters use to handle applications. The system lets them accept, categorize, score, and shortlist a high volume of applications without having to read every single one.
What does an ATS mean for you as an applicant?
ATS's are designed to scan your application for vital information like your qualifications. Hiring staff can search for specific keywords they're looking for in the application to narrow down the group of candidates.
Since it's impossible to know whether or not a prospective employer is using an ATS, it's best to assume they do. So to give yourself the best chance of making it through the early selection process, you need to have an ATS-friendly resume. An important step is to read through the job ad and find relevant keywords to include in your application.
However, there are other things to consider than keyword optimization. To learn more about what this looks like, take a look at our guide on creating an ATS friendly resume.
Read the job description carefully
This step may seem obvious, but you'd be surprised how many applicants just skim through the job descriptions, especially if they're applying for several jobs at once. Before you begin the application process, read every part of the job description. It's crucial to understand the details of what they're looking for. Also, study what type of language they use and incorporate that into your application. Doing that will make you relatable, and they're more likely to see you as a good fit for their team and company culture.
Pro tip: if you're unsure of certain aspects of the ad, don't be afraid to reach out to the employer for clarification. Some may worry about appearing unintelligent in the employer's eyes, but asking questions only shows that you care and that you pay attention to detail. And that can never be a bad thing.
Look for "how to apply" instructions and follow them precisely
Although the process will typically look the same and be pretty straight-forward, some job ads will have specific information around how to submit your application. Perhaps they want you to submit specific documents to an email address or apply through their website, rather than on the job board.
Getting your application in quickly is never more important than submitting a completed one, as long as you don't miss the cut-off date. Take an extra minute to ensure you're following the correct steps and that you've included all the information they've asked for.
Failing to do so could mean that you won't get far in the selection process. Sure, they might get your application either way – but their first impression will be that you don't follow instructions or pay attention to details.
Write a good cover letter
Contrary to what some of us were taught in school, cover letters don't need to be long or complicated. So, how do you write a good cover letter? Here are some pointers to keep in mind:

Write a new cover letter for each application. As tempting as it may be, especially if you're applying for similar roles, don't use the same cover letter for different applications. Each company is unique and it should be reflected in your cover letter that you've taken the time to understand their business.

Include the Hiring Manager's name. Forget about generic greetings like "To whom it may concern", as it comes off unauthentic and stiff. Depending on what type of company you're applying for, you may want to use their title. But if it's a casual company or if you're unsure of which title to use, the best thing is to use their name.
Create a great opening line. Spend some extra time fine-tuning your first line(s). Doing that will grab their attention quickly and make you stand out. For example, don't lead with "My name is…" since they already know your name – and frankly, it's a dull opening.
Go beyond your resume. A common mistake in cover letters is to reiterate information from your resume. Instead of repeating yourself, expand on the points from your resume. Highlight why you want this job specifically and how your experience makes you an ideal fit.
Keep it short and relevant. Make sure you include relevant information, while still keeping it short and punchy. Hiring managers don't have the time, nor do they want to, read longwinded cover letters.
Use plain English. Trying to sound smarter by using big words can backfire and have the opposite effect. Instead, focus on clarity and plain language to get your points across.
Watch your spelling and grammar
Sloppy language and poor grammar are a big no-no for hiring managers. And it could be enough to cut you out of their list of potential candidates, especially if you're applying for a professional position. That's why proofreading is a crucial step in creating a high-quality job application. Even though you think you've nailed it, check again. Reading it out loud can also help you discover errors that you would otherwise miss. And if possible, let another person proofread.
Double-checking your application is an easy thing to do, and it can increase your chances significantly. Take advantage of free tools, such as Grammarly and Outwrite. However, these tools shouldn't replace proofreading, they're only used as additional help.
Check your social media profiles
In this day and age, some employers will check your social media profiles to get a better idea of who you are. Whether you agree with it or not, it's a good idea to make sure your profiles aren't filled with inappropriate photos of drunken nights, etc. That could very well be enough for an employer to rule you out immediately.
You can change your privacy settings to restrict who can view your profiles. Another option is to simply get rid of anything that could be unsuitable for a potential employer to see.
Make sure your LinkedIn is up to date (if you have one)
LinkedIn will usually be the first place a hiring manager or recruiter checks on potential candidates, depending on the field they're in. With industries such as information and tech, human resources, or marketing – LinkedIn is a relevant platform.
They can use LinkedIn to verify your resume's information and get a good look at your career history. So make sure to keep your profile up to date and optimized, even if you don't use it often. And if you're not LinkedIn, it's probably time to start an account. Here are a few quick tips on how to create a good profile:
The profile picture. The first impression is key so make sure you choose a professional profile picture – a recent one where you can see your face clearly.
The headline. The description at the top of your profile is usually where you put your job title. However, there's no rule saying that you can't use this space to add something other than your job title. Write a few words about why you do what you do, and what makes you tick.
The summary. This is basically where you write a description of your professional life. But instead of merely listing your experience and your skills, you can get a bit more creative. Use it as a chance to tell your story and market yourself. Don't be afraid to experiment, take your time, and maybe run it by some people you trust.
Follow up after two weeks if you haven't heard from them
The final step is to follow up with the employer if you haven't heard anything in a couple of weeks from when the applications closed. The hiring process can be hectic so they often prefer that you reach out via email rather than calling. But if you're comfortable making a quick phone call, there's nothing saying that you can't.
Whichever way you choose to contact them, keep the conversation brief. Remind them of who you are, what position you applied for, and when. Let them know that you're still very interested and that you're enquiring to see if they've made a decision. That's all you need to do. Of course, if you have specific questions – feel free to ask them, but remember to not drag it out.