How Restaurants Can Use SMS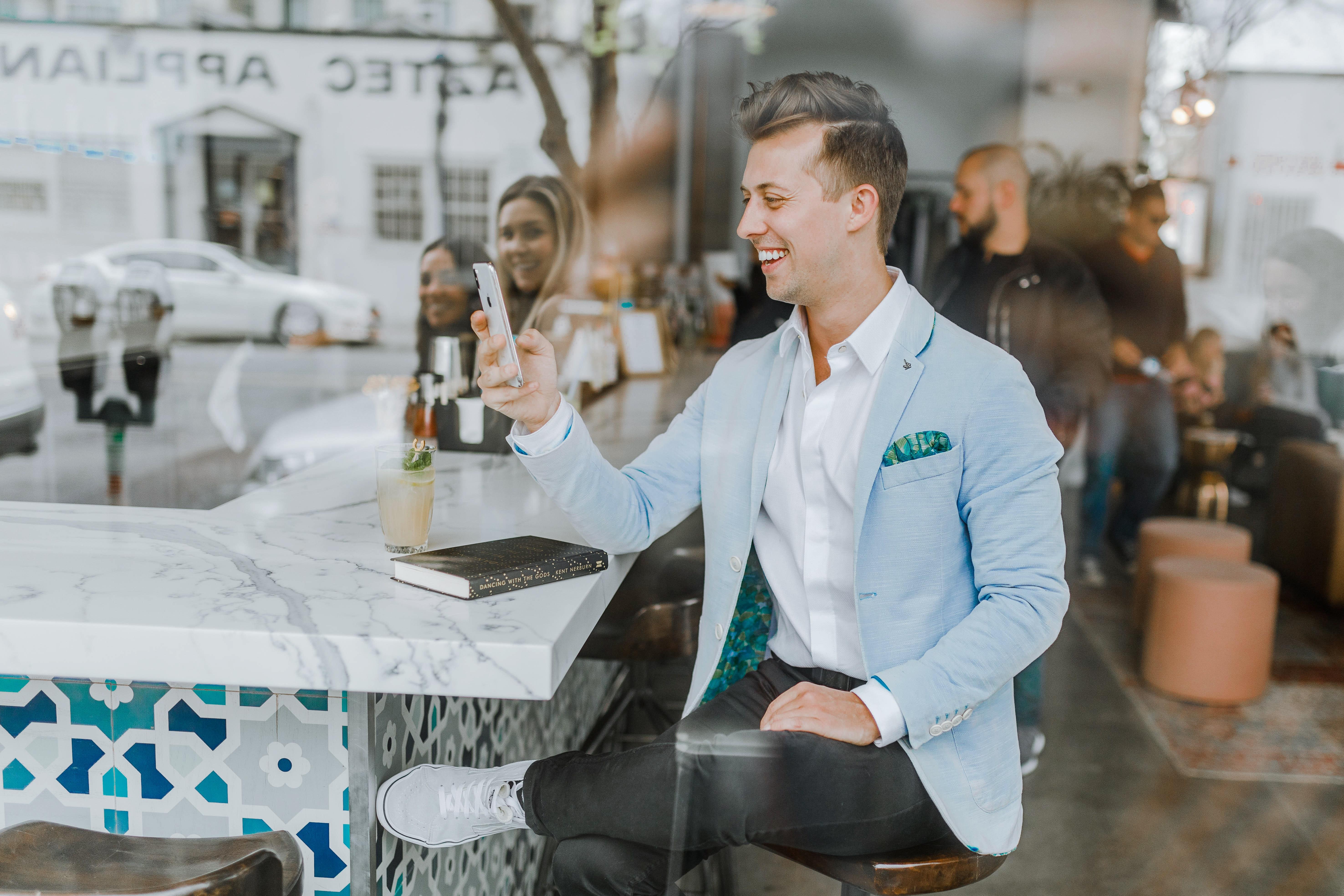 The average consumer checks their phone around 150 times per day. Our smartphones are almost always within an arm's reach and have become incredibly useful to navigate a contactless world.
Having a restaurant texting system in place for hiring, marketing, reservations, and more can make communication simple and streamline operations.
SMS has a 98% read rate, and 90% of SMS messages are read within 90 seconds. (source) Learn more below about how you can effectively use texting at your restaurant business.
Hiring
Job seekers walk by your restaurant and see a now hiring sign. The sign indicates they can drop off a resume in-store or email you once they return home. But how many will remember and actually apply? With solutions like SMS applications, job seekers can start applying immediately after they see your sign by simply texting a shortcode to a dedicated number.
The SMS returns a link to a mobile application that candidates can easily complete on their phone. Any candidates who begin an application but do not complete it will be sent automated reminders, helping to boost completion rates.
Having a restaurant texting system for jobs helps get more out of your now hiring sign. If your location gets a lot of foot traffic, a tool like Text-To-Apply could be a solution worth looking into.
Screening and interview scheduling
Many people won't answer the phone if it's from a number they don't know. Sending a short text message introducing yourself and asking a few screening questions can cut down on phone tag and speed up the recruitment process. Consider questions such as:
Why did you apply for this position?
Can you confirm your availability?
How many hours are you looking to work?
Do you have safe and reliable transportation to and from work (especially for early morning or late night shifts)?
Once you're satisfied that a candidate is qualified, offer them dates and times via SMS to attend an interview. To cut down on interview no shows, send an interview reminder 24 hours before the interview and have candidates confirm they are attending by texting YES for attending or NO for no longer interested. If you don't want to manage this manually, there are software solutions to automate interview scheduling that have been proven to reduce interview ghosting by up to 70%.
Marketing
Offering a discount on your slowest day for sales? Want to get the word out about a limited time menu item? Using SMS marketing might help drive the sales you want, just be sure to check with your local jurisdiction for the laws around using your customers' phone numbers.
Start with one campaign per month, as you don't want to bombard customers with text messages. Your more loyal customers may be open to hearing from you twice per month. Keep messages short and to the point: what's being offered, the price, and dates of the offer.
We don't recommend sending promotional SMS messages manually as your phone carrier may see your activity as suspicious and block your service. To streamline your campaigns, check if your point-of-sale software has an easy way to offer text message marketing, or use dedicated text message marketing software.
Customer feedback and reviews
Use text messaging for customer feedback whether it's in-store, drive-thru, or delivery.
If customers reply and say they had an amazing experience, encourage them to leave a 5 star review on Google. Consumers have a high level of trust in online reviews, and positive ones can help boost your restaurant's credibility and bring in new customers. Positive reviews can also help you rank higher in Google's search results.
For any customers who get in contact with you to say they had a negative experience, you can reply immediately to address their concerns so they'll come back again.
Giving customers a way to get in touch with you by text is especially useful if you're operating a ghost kitchen, as you don't have servers or cashiers to provide the customer experience. Being able to interact with customers quickly and easily can make your digital brand more human and create a positive impression of your business.
Seating and reservations
More than ever, you don't want crowding in your restaurant, especially if you have capacity limits during COVID-19.
SMS is a great way to alert guests when their table is ready after they've checked in. Texting can also be used before guests arrive and help to reduce ghosting: send them a text with their reservation time and size of party and ask them to confirm they will still be coming by replying YES or NO.
If you have a table open at the last minute, post the time it's available on social media, along with a phone number so customers can text to book it.