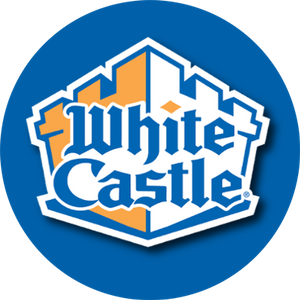 Team Member,
White Castle
Full-time
Part-time
13.00 / hour
Scottsdale, AZ
Description
Your nose is not playing tricks on you…you really can smell our steam-grilled-on-a-bed-of-onions Original Sliders wafting closer. That's because White Castle is hiring for our newest location—the first-ever in Arizona! Our reputation for Craveable food precedes us, but what you might not know about is our frequent recognition as a best place to work and repeated industry honors for best in class people practices. Our business, benefits and even buildings are rooted in our values of Responsive, Accountable, Customer Focused, Healthy & Energetic, Hunger for learning and Humble Family. Our founder Billy Ingram invented the fast food industry in 1921, and we're still innovating 98 years later. Come see what this Crave business is all about: make a Bold Move™ today and join our team!
What you will do:
We don't require any experience – we just need outgoing, positive, and energetic people who want to work alongside our awesome team! Successful Team Members are high energy, hardworking and eager to create memorable moments for every guest, every day. The day-to-day responsibilities will include customer service, working the cash register and drive-thru, preparing orders, maintaining sanitation, working the fryer/griddle, and more! You are essential to the day-to-day operations and making sure that our customers leave happy and satisfied.
Working at White Castle gets you behind-the-scenes intel on a pop culture staple with a cult-like following being part of our legacy is truly a unique experience! Here's your chance to help guide the team that keeps our Cravers coming back for more.
Estamos Contratando
¿Huelen eso? Es la oportunidad que tu BUSCAS!
Miembros del Equipo en White Castle reciben entrenamiento, una excelente oportunidad para el crecimiento futuro y pueden ser elegibles para participar en uno de los mejores paquetes de beneficios en nuestra industria.
Si eres amable, enfocado y enérgico, te queremos en nuestro equipo de White Castle!
¿Eres bilingüe y también tienes experiencia trabajando en restaurantes? Incluso mejor!
Benefits of working at White Castle can include:
• Paid vacation
• Medical, dental & life insurance
• Weekly paychecks
• 401k & profit sharing plan
• Free uniforms
• Free meals while working
• Promote from within practice • And more!!
White Castle is an Equal Opportunity Employer
Requirements
Must love to smile, laugh & have fun!
Previous food service or management experience a bonus, but not required
Ability to stand for up to 8 hours during a shift & lift 30-50lbs repeatedly
Enjoy working in a high energy, fast paced environment
Promote and drive the White Castle initiatives and increase brand loyalty
Must be a good person, a team player, and treat others with care and respect
Castle Location
9310 East Vía de Ventura
Scottsdale, AZ 85258
Company Information
When what you Crave is a job that combines good, honest work with some of the most fun-loving people you'll find anywhere, only White Castle hits the spot!
We're America's first fast-food hamburger chain – with nearly a century of service to a nation of Cravers. But we're not satisfied with an impressive past. We've got our eye on an even tastier future, and we want you to be part of it! White Castle is always looking for passionate, customer-crazy people to join our teams, so apply to start your White Castle career today!
APPLY NOW to this job