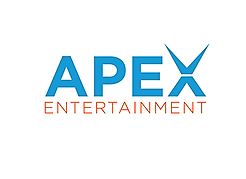 Security Officer,
Apex Entertainment Center
Part-time
Marlborough, MA
Description
Apex Entertainment is looking for dedicated, enthusiastic individuals to join our team!
We're currently looking for a Critical Incident Management Officer to join our team to help provide APEX with a safe, secure, and fun environment for their patrons. You will be responsible for monitoring a high traffic mixed use entertainment facility. This facility specializes in entertainment for all ages, with certain areas containing a license to serve alcohol.
Responsibilities:
CIM Staff will be required to inspect the facility frequently to ensure safe conditions at APEX. This includes but not limited to foot traffic areas and attractions. Any issues/hazards found will be reported to BOTH APEX Management and CIM Management in an appropriate manner, relative to the exigency of the situation.
CIM Staff will also be required to monitor the conduct of APEX patrons, especially those who are consuming alcohol, and/or participating in any of the attractions. CIM staff will aid in the escorting of any patrons who Apex Entertainment believes should no longer be allowed at their establishment.
CIM staff members are expected to perform their duties at a high level of efficiency and tactfulness, while ensuring a high level of customer service when dealing directly with patrons and Apex Entertainment staff.
Probationary Period:
All new CIM staff members will be placed on an employee-at-will 30-day probationary period. During this 30-day period employee performance, personal skills, dependability, and efficiency will be monitored. At the completion of the 30-day period an individual who exhibits good qualities in this area will be given permanent part-time employment.
Compensation:
Dependent upon experience.
Requirements
Strong written and verbal communications skills.
Attention to detail and strong organizational skills.
Strong leadership and people management skills.
Strong multi-tasking, organizational and time management skills to ensure a quick response to guest needs.
Effective problem solving skills to detect changes in circumstances or events.
Professional and courteous demeanor.
Positive team and motivational skills.
Ability to communicate effectively in both written and oral format.
Exceptional personal hygiene and positive representation of the organization to employees, guests and vendors.
High School Diploma required or GED equivalent - Associate Degree, Bachelor's Degree preferred.
1-2 years experience working in the food & beverage and / or hospitality industry.
Strong supervisory and interpersonal skills.
Proficient with all MS Office Applications.
Must be able to stand for 6-12 hours at a time.
Must be able to pass a CORI check.
Minimum age of 18 years old.
Ability to calculate figures and amounts such as discounts, interest, commissions, proportions, percentages, etc.
Must have a driver's license or reliable transportation.
Must be flexible and adaptable to change.
MUST be able to work a flexible schedule including days, nights, weekends and holidays.
Address
21 Apex Drive
Marlborough, MA 01752
Company Information
Apex Entertainment, located just off interstate 495 on highway 20, brings excitement with passion and a positive attitude to give you an experience of a lifetime! Apex Entertainment is New England's largest family entertainment center with several attractions and the Pit Stop Tavern bar and grill, we have something for everyone, visit today!
APPLY NOW to this job