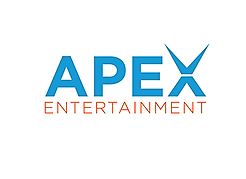 Sales Administrative Assistant,
Apex Entertainment Center
Full-time
Marlborough, MA
Not available
This job is not available anymore.
Description
Apex Entertainment is currently looking for a dedicated and enthusiastic individual to join our Sales team. In the Administrative Assistant role, you will be responsible for providing exceptional service to our guests as their first point of contact both in person and on the telephone. Other responsibilities include overseeing all administrative tasks in the sales office and assisting the Sales Coordinators with small group sales.
Additional Responsibilities
Provides exceptional service to our guests both in person and on the telephone.
Responsible for being knowledge of all aspects of Apex Entertainment from attractions, food and beverage, events, hours of operation, and any other relevant information guests may request.
Responsible for answering all Event, Birthday, and General line phone calls in a timely, professional, and friendly manner.
Properly forward calls, take messages, and enter new leads into our booking software as necessary.
Make courteous confirmations phone calls to clients the week of their event.
Responsible for ensuring the Sale Departments Banquet Event Order Binder is consistently up to date and accurate.
Ensure all attraction reservations for events are accurately entered and updated in all various attraction booking software systems.
Have knowledge of all events going on throughout the venue in order to efficiently speak on behalf of the sales team.
Complete all administrative task for the Sales Department as assigned by the Sales Manager.
Assist in the sales process of small group sales.
Quotes prices and prepares BEOs in a consistent, accurate, and efficient manner.
Build relationships with guests to create repeat clients, receive positive reviews, and continually bring in new business.
Attends weekly sales department meeting and other relevant meetings to ensure staying consistently informed of all relevant on goings at Apex Entertainment.
Daily communication with Sales Manager on status of all ongoing projects.
Any additional tasks assigned by management.
Requirements
High School Diploma required or GED equivalent.
1-2 years' experience working in the food & beverage and / or hospitality industry.
Strong interpersonal skills.
Proficient with all MS Office Applications.
Ability to communicate effectively in both written and oral format.
Attention to detail and strong organizational skills.
Ability to calculate figures and amounts such as discounts, interest, proportions, percentages, etc.
Must have reliable transportation.
Must be flexible and adaptable to change.
Must be able to work a flexible schedule including days, nights, weekends and holidays.
Strong written and verbal communications skills.
Attention to detail and strong organizational skills.
Strong multi-tasking, organizational and time management skills to ensure a quick response to guest needs.
Professional and courteous demeanor.
Positive team and motivational skills.
Ability to communicate effectively in both written and oral format.
Exceptional personal hygiene and positive representation of the organization to employees, guests
Address
21 Apex Drive
Marlborough, MA 01752
Company Information
Apex Entertainment, located just off interstate 495 on highway 20, brings excitement with passion and a positive attitude to give you an experience of a lifetime! Apex Entertainment is New England's largest family entertainment center with several attractions and the Pit Stop Tavern bar and grill, we have something for everyone, visit today!