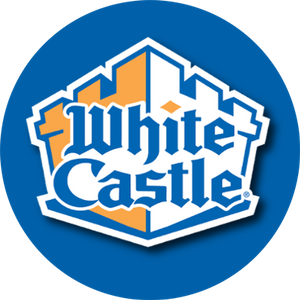 Brand Manager,
White Castle
Not available
This job is not available anymore.
Description
White Castle is currently seeking a talented, dedicated and dependable Marketing Brand Manager. This position will be located at the Home Office at 555 W. Goodale Street, Columbus, OH 43215.
Time and again, White Castle has earned praise and recognition for our Best in Class people practices in the restaurant and hospitality industry—top-notch talent is what we Crave! So what is it that makes us so unstoppable? Our people take responsibility for their actions and attitudes. We recognize the value of our customers, both internal and external and we're hungry to learn and grow. We often stop and smell the roses… er, Sliders…and find happiness in body, mind and spirit. Most importantly, we all give respect and earn it right back by the way we interact with each other.
Job Duties
The basic purpose is to create greater equity and value for White Castle retail products by applying insights, industry knowledge and data to create marketing and advertising programs and messaging that connects in meaningful ways and provides competitive advantage and sales growth for the White Castle brand and products sold in retail/grocery. The end result expected from this job is continual increased sales and market share growth in the near term, and long term development of a consistent cohesive and consumer relevant brand image that is sustainable.
Recommend Brand Strategy to achieve retail division objectives and KPI's.
Provide oversight to annual marketing plan development and execution, with both internal and external partners.
Supervise design and interpretation of consumer market research, as well as review secondary market research/competitive intelligence to anticipate market trends and translate consumer attitudes into relevant brand messaging.
Supervise evaluation and analysis of marketing program results. Build and execute cost effective plans to ensure profitable brand growth.
Recommend programs and efforts targeted to specific customer/accounts, including all aspects of packaging design and implementation.
Lead efforts to meet or exceed annual brand performance measures through establishing key brand goals as a gauge of impact.
Support the process or selection of partners for creation of digital/social content, photography, packaging and consumer facing marketing along with B2B sales collateral.
Why work for us? Here's why!!!
Did you know that 68% of the team members at the Corporate Office have over 10 years of tenure at White Castle? Why you ask? Because we take care for our team and treat them like family! Below are just a few of the many reasons why people crave to work with us:
Programs and benefit eligibility varies based on the average hours worked, location and length of service at White Castle.
Medical (4 plan options and 4 national carriers to choose from)
Dental & Vision Plan
Company paid Life Insurance and AD&D (buy-ups available)
Paid holidays
Bereavement pay
Jury duty pay
3 Weeks of Paid Vacation in the first year
Weekly paychecks – YES, WEEKLY!
401(k) (100% company match for the first 3% deferred and 50% for the next 2%); all contributions are 100% vested!
Profit Sharing plan
Holiday bonuses
Free parking
Recognition Programs
Employee Assistance Program
Tuition reimbursement
Scholarship opportunities
Career growth and development
Business Casual Cool Dress Code (Yep, we wear jeans every day!)
Community Service Opportunities
White Castle Restaurant Discounts
And much more…
If you meet the minimum qualifications below, APPLY NOW!
White Castle is an Equal Opportunity Employer
Requirements
Four year college degree. MBA preferred.
Minimum of five years of experience with consumer packaged goods brand marketing or advertising agency experience working on CPG account(s).
Possess the art and science of exceptional brand management.
Ability to understand and interpret consumer research and CPG industry data.
Strong leadership and collaboration skills; for the ability to work with cross functional departments along with a retail sales team.
Supervisory experience required to motivate diverse project teams, and to direct advertising agency partners.
Excellent process management skills and communication skills.
Must be able to travel to trade shows, industry conference, plants, distribution centers, etc and represent company as a Brand Ambassador.
Home Office
555 W Goodale St
Columbus, OH 43215
Company Information
When what you Crave is a job that combines good, honest work with some of the most fun-loving people you'll find anywhere, only White Castle hits the spot!
We're America's first fast-food hamburger chain – with nearly a century of service to a nation of Cravers. But we're not satisfied with an impressive past. We've got our eye on an even tastier future, and we want you to be part of it! White Castle is always looking for passionate, customer-crazy people to join our teams, so apply to start your White Castle career today!