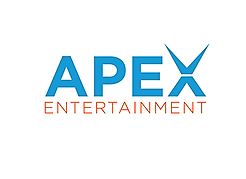 Event Server,
Apex Entertainment Center
Full-time
Part-time
Marlborough, MA
Not available
This job is not available anymore.
Description
Apex Entertainment is looking for dedicated, enthusiastic individuals to join our team!
An Event Server is responsible for delivering and serving food and beverage items to banquet guests in a timely, friendly and efficient manner to deliver outstanding guest service and financial profitability. Communication is essential as sometimes the plan needs to be adjusted. You will need to listen to our guests and answer questions. Great listening and speaking skills, a friendly demeanor and attentive service are all vital for enjoying their time at Apex Entertainment. All associates are part of the team. You will be working with other team members, servers and culinary staff to provide a great experience. Being clean and neat when serving food and drinks will help create a great first impression to your customers.
Essential Duties and Responsibilities:
Attend all pre-event and departmental meetings to enhance communications to understand products, service and flow through the facility
Set banquet tables to meet function specifications
Assist in setting up/breaking down buffet or special food service tables and equipment
Deliver and serve food and beverages in a friendly and welcoming manner
Remove china, glassware, silverware, etc. from tables at the conclusion of the meal period and deliver to the stewarding area. May be responsible for light stewarding work
Ensure guest satisfaction throughout the event. Remain attentive to the customers throughout the entire dining experience, while adhering to/exceeding service standards
Respond to guest requests in a friendly, timely, and efficient manner
Assist fellow team members and other departments wherever necessary to maintain positive working relationships
Assist others with side work including, but not limited to cleaning, stocking, folding silverware, etc
Assist transition and set up of chosen attraction and activities
Assist in packing up gifts and guests belongings quickly and efficiently
Thank guests for hosting their party with Apex Entertainment and let them know how excited you are for their return
Break down and reset room
Provide a full sweep of event space, lay down new table clothes, and restock paper products etc. for next event
Any additional tasks assigned by management
Come enjoy the fun!
Requirements
Exceptional interpersonal skills, professional image and excellent customer service and communication skills
Willingness and must have availability to work a flexible schedule including weekends and evenings
Operational knowledge of kitchen equipment – coffee machines, ice machines, dishwashers
Lift trays, dish racks, glass racks, etc. Up to 20-40lbs
Bend/kneel to lower level cabinets and lift trays
Move in narrow areas and between seated guests
Must be able to stand for 4-10 hours and manage multiple tasks at one time
Use tact and understanding when dealing with a variety of customer service problems, including stressful and highly emotional situations
Experience working in the food & beverage and / or hospitality/ events industry a plus.
Address
21 Apex Drive
Marlborough, MA 01752
Company Information
Apex Entertainment, located just off interstate 495 on highway 20, brings excitement with passion and a positive attitude to give you an experience of a lifetime! Apex Entertainment is New England's largest family entertainment center with several attractions and the Pit Stop Tavern bar and grill, we have something for everyone, visit today!