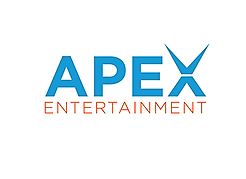 Sales Coordinator,
Apex Entertainment Center
Full-time
Marlborough, MA
Description
Apex Entertainment is looking for dedicated, enthusiastic individuals to join our team!
We are currently looking for a Sales Coordinator to join our team and help us provide exceptional service to our guests. In this role, you will be responsible for the booking, upselling, and detailing of all events in your designated market segment to ensure complete guest satisfaction and increased revenue.
Additional Responsibilities
Manages the planning and detailing of all events in their designated market segment as determined by the Sales Manager
Works with guests from first inquiry, through the detailed planning process, and follows up after event to ensure customer satisfaction
Provides guest with all necessary information on all Apex Entertainment has to offer to ensure client can customize the best event to fit their needs.
Schedule and facilitate site tours in a professional and inviting manner
Quotes prices and prepares BEOs in a consistent, accurate, and efficient manner
Reviews all terms and conditions with guests throughout the planning process
Routinely checks in with guests regarding their upcoming event to ensure all details have been addressed and guest experiences a smooth booking process
Responsible for ensuring up to date financials and proper collection of payment from clients in a timely manner
Build relationships with guests to create repeat clients, receive positive reviews, and continually bring in new business
Assist the Sales Manager in the creation of new offerings for our guests to increase revenue in your designated market segment
Assists Sales Manager & Outside Sales Representative in off site events and meetings to foster community relationships and bolster new business
Provide clear and consistent communication with all departments through detailed BEO's, attending weekly BEO meetings, and direct communication with various department managers to ensure all operations teams are set up to successfully execute events
Attends monthly all department meeting, and other relevant meetings to ensure staying consistently informed of all relevant on goings at Apex Entertainment
Daily communication with Sales Manager on status of clients and all ongoing projects
Any additional tasks assigned by management
Come enjoy the fun!
Requirements
High School Diploma required or GED equivalent.
Associate Degree, Bachelor's Degree preferred.
1-2 years' experience working in sales & experience in booking events and working with BEO's.
1-2 years' experience working in the food & beverage and / or hospitality industry.
Strong interpersonal skills.
Proficient with all MS Office Applications.
Ability to communicate effectively in both written and oral format.
Attention to detail and strong organizational skills.
Ability to calculate figures and amounts such as discounts, interest, proportions, percentages, etc.
Must have a driver's license or reliable transportation.
Must be flexible and adaptable to change.
Must be able to work a flexible schedule including days, nights, weekends and holidays.
Strong written and verbal communications skills.
Attention to detail and strong organizational skills.
Strong multi-tasking, organizational and time management skills to ensure a quick response to guest needs.
Effective problem-solving skills to detect changes in circumstances or events.
Professional and courteous demeanor.
Positive team and motivational skills.
Ability to communicate effectively in both written and oral format.
Exceptional personal hygiene and positive representation of the organization to employees, guests
Address
21 Apex Drive
Marlborough, MA 01752
Company Information
Apex Entertainment, located just off interstate 495 on highway 20, brings excitement with passion and a positive attitude to give you an experience of a lifetime! Apex Entertainment is New England's largest family entertainment center with several attractions and the Pit Stop Tavern bar and grill, we have something for everyone, visit today!
APPLY NOW to this job