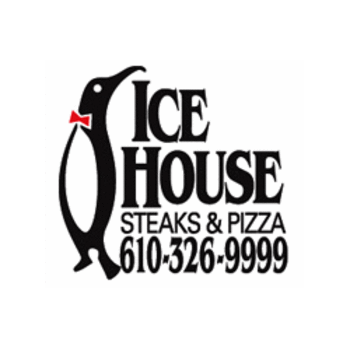 Assistant Manager,
Ice House Steaks and Pizza
Not available
This job is not available anymore.
Description
What I am looking for
I am looking for someone who is eager to learn, excited to work, and willing to prove themself in a high volume restaurant. The Ice House is a monster; we serve breakfast, lunch & dinner. We serve dine in, take out, and delivery with speed, precision and quality. We are open for 114 hours a week.
This job will take a lot of time and effort, there is rarely a day that you won't learn something new. We want someone who will embrace that with a, "what's next?" attitude. We are a group of people who love the grind of the service industry, and are only happy when we are jamming. Composure and a steady head is important to be able to adapt from where ever you have worked previously. We are anything but simple. Our systems are consistently tinkered with, in an effort to improve our ability to best serve the customer and keep employees happy.
My expectations for you are that for the first three months you will focus only on learning each position in the restaurant as I have. Fear has no place here. Ask employees to teach you, respect what they say. Absorb as much as possible. If you have only front of house experience, you should challenge yourself to learn and become proficient in the kitchen. Respect is not given, you have to earn it from each one of our 70 employees. You don't get to walk in and be a manager, this is merely an opportunity to grow into that role. If you are special, I will make sure I quickly move you up. When I say special, I mean doing the hard work, the things many would expect you to run away from. Embrace the grind. Better yourself, become someone I wouldn't ever consider letting go because of the value you bring to the restaurant.
If you only have kitchen experience, I want you to take time and learn how to communicate with customers in a kind, understanding & competent way. You should learn the difficulties of prep, the time it takes to clean the restaurant, and the patience it takes to work with our sometimes particular customers.
Just being average does not interest me. I don't care about your sleep schedule, or your pets, those are your obligations to figure out. You will fit with us, we will not work to fit with you. This is the most rewarding project I have been involved with, and I am only looking to take in and grow employees who want desperately to leave a positive impression on the business.
I want you to find this difficult, and for you to be challenged, above all, I want you to learn. I want you to discover things about yourself through hard work and be able to pass that onto me. Why go though life unchallenged? Why let a great opportunity pass by just because it is hard. When presented with responsibilities and objectives, you not only check the box, but you work to find the best solution. Leave the easy or quick solutions to burnout kitchens. We are constantly growing and trying to become the best version of this restaurant. Get fired up.
The way to create a great restaurant is to have great people. I don't want you if you look for the easy way out, or if I have to twist your arm to stay an extra hour because we are getting slammed. We are not a cookie cutter restaurant. For thirty years we have constantly improved, enabling us to become a bad ass restaurant in the middle of Pottstown. People travel hours for our steaks, wings & breakfast. We are a destination that is always looking to add more attractions.
What's in is for you?
We offer an "earn it" wage. Perks include free meals while working, weeks vacation after one year, an Owner who will give you freedom to run with your ideas & true growth potential for the right person. No "Chain Store" busy work, or soul-numbing restrictions. Professional subscriptions, use of a professional graphic artist for ads & signage, food shows, etc... whatever support we can give you so you can rock it, we will give you.
Requirements
Excellent written & communication skills
Ability to connect with all types of personalities & lifestyles
Ability to work at a pace consistent with changing business volume and demands
Ability to learn from your questions
Strong leadership skills
Understand how important a genuine smile & greeting is.
Desire to succeed and achievement oriented
High integrity
Address
1 King Street
Pottstown, PA 19464
Company Information
We are an independent restaurant that has been in business since 1989, and have continually grown to the popular place we are today. We recently remodeled our exterior, and our interior was remodeled in 2010. It's a beautiful, historic, & unique place. We are well respected in our town and are known for our generosity to the community as well as our award-winning food.
Check out our website & Facebook page to find out more about us: www.icehousedelivers.com