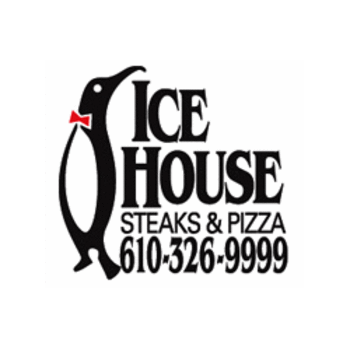 Manager,
Ice House Steaks and Pizza
Description
Is this you?
• 1. Leader. Be the person our Staff admires.
• 2. Competent. You get the job done. No excuses.
• 3. Available. You can work various shifts.
• 4. Knowledgeable ~ about people & food.
• 5. Nice. You genuinely like people.
• 6. Resilient under daily, constant pressure. Don't lose your cool.
• 7. Communicator. It's not what you say, it's how you say it.
Your Goal:
Constantly, relentlessly, training & upholding the Ice House's exceptionally high standards in food & service. We think of this as "The Ice House Way" - Quality output, kindness to others, & attention to details.
Work along side our young, exciting, & really nice Management Team. You will learn how to make all our menu items so you know the correct way we want all our food to ALWAYS look, taste & be presented.
You will be helping in the hiring, managing, scheduling & MOST importantly, constantly training, training, training our team of about 70 people. This includes our Delivery Drivers, BOH and FOH Staff. We need special attention in our 75 seat Dining Room with consistent training and enforcement of our procedures to make sure all our Customers have "5 Star" service, & consistently beautiful, & tasty food.
This is a challenging position. We offer Sit Down Dining, Pick-Up, Delivery, Online Ordering, Take-Out & Delivery of Beer, & Catering. We recently upgraded our POS to Toast. We are constantly upgrading our equipment. We don't cut corners.
Lastly, we are looking for laser-like focus on task completion, while making the day-to-day stuff fun. Everyone should enjoy themselves ~ positivity is key. If you "manage" by sitting the office or a back booth in the Dining Room, this is not the position for you. Please, no "Office Dwellers" ~ we need you on the floor where all the action and fun is. Crankiness, negativity, & unkindness is not welcome at the Ice House.
What's in is for you?
We offer a generous salary depending on qualifications & experience, plus bonuses according to profits, free meals while working, and an Owner who will give you freedom to run with your ideas. Growth potential for the right person. No "Chain Store" busy work, or soul-numbing restrictions. Professional subscriptions, use of a professional graphic artist for ads & signage, food shows, etc... whatever support we can give you so you can FLY, we will give you. A side note: some of our Staff have been with us for decades, plus our current management team is enthusiastic, fun to work with, and very competent. We just need that last piece of the Management Puzzle ~ are you that Piece?
If you are interested in this challenge don't waste another second. Send us your resume and let us know why you would be a good fit for this position. We look forward to meeting you!
Requirements
At least 3 years of managing a restaurant with sales of 1.5 to 2 million.
Experience managing at least 50 Staff.
At least 2 years of higher education is a plus, but not a deal-breaker.
Ability to stand for long periods of time
Excellent written & communication skills
Ability to connect with all types of personalities
Ability to work at a pace consistent with changing business volume and demands
Ability to learn quickly
Strong leadership skills
Understand how important a genuine smile & greeting is.
Address
1 King Street
Pottstown, PA 19464
Company Information
We are an independent restaurant that has been in business since 1989, and have continually grown to the popular place we are today. We recently remodeled our exterior, and our interior was remodeled in 2010. It's a beautiful, historic, & unique place. We are well respected in our town and are known for our generosity to the community as well as our award-winning food.
Check out our website & Facebook page to find out more about us: www.icehousedelivers.com
APPLY NOW to this job