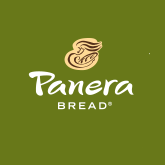 Delivery Team Member,
Panera Bread
Full-time
Part-time
Saint Petersburg, FL
Description
Panera Bread is seeking Delivery Team Members to be the driving force behind our delivery program. Delivering for Panera is a great way to earn extra income on a flexible schedule. As a Panera Bread Delivery Team Member, you will join a team that loves to have fun at work and participate in a culture of helping those around you. No previous experience needed!
Why deliver for Panera Bread?
Be among the first to pioneer a new way to bring clean, quality food to our customers
Extremely flexible and independent schedule
Competitive wages - up to $12/hr potential earnings with tips and mileage reimbursement
No cash handling required; all orders are placed and paid for online
Take advantage of a 50% discount on your meal at Panera
Full-time and part-time positions available
What should you expect as a delivery driver for Panera Bread?
Bring the Panera experience to customers in their homes and offices by providing outstanding customer service
Earn your customers' trust by getting everything to them on time, the first time
Keep them up-to-date every step of the way with our order tracking technology
Lend a hand to your team in-between deliveries by helping clean, stock, or straighten up – at a higher rate of pay!
We are an Equal Opportunity Employer.
Requirements
You must be at least 18 years of age or older
You must have your own reliable vehicle for making deliveries
Current and valid driver's license, proof of insurance, and registration for the vehicle
Access to a smartphone capable of downloading our Driver App and with (minimal) data available for each shift
Pass all applicable background checks
Excellent customer service skills – polite, courteous and respectful
Maintain a professional appearance
Address
2420 66th St N
Saint Petersburg, FL 33710
Company Information
Come Join Panera Bread – an industry leading, award winner!
We are growing — both as a Company and as Individuals!
We are shaping food culture within the restaurant industry through our pride and commitment to innovation and differentiation.
We are a symbol of warmth and welcome. We are a simple pleasure, honest and genuine. We are a life story told over dinner. We are a long lunch with an old friend. We are your weekday morning ritual. We are the kindest gesture of neighbors. We are home. We are family. We are friends.
APPLY NOW to this job