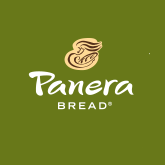 Overnight Baker,
Panera Bread
Description
Panera Bread is looking for Overnight Bakers! If you love to bake and are a night owl, then this could be the perfect job is for you! You will be working throughout the night to make fresh baked goods for the morning rush of guests we get in before work. We are looking for someone who is well driven and loves to satisfy our guests with delicious, artisan breads and pastries!
We are an Equal Opportunity Employer.
Key Responsibilities include:
Provide the highest quality product for our guests
Adhere to all company policies and procedures
Maintain safety standards at all times
Successfully work as part of a team
Maintain friendly, cheerful demeanor
Follow direction of supervisors
Requirements
Some food service preferred, but not required
18+ years of age
Must understand and practice basic food safety
Able to lift up to 50 pounds
Must be able to pass a background check
Must have overnight experience
Address
112 Westshore Plaza
Tampa, FL 33609
Company Information
Come Join Panera Bread – an industry leading, award winner!
We are growing — both as a Company and as Individuals!
We are shaping food culture within the restaurant industry through our pride and commitment to innovation and differentiation.
We are a symbol of warmth and welcome. We are a simple pleasure, honest and genuine. We are a life story told over dinner. We are a long lunch with an old friend. We are your weekday morning ritual. We are the kindest gesture of neighbors. We are home. We are family. We are friends.
APPLY NOW to this job