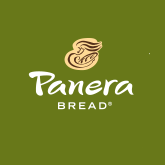 Associate,
Panera Bread
Full-time
Part-time
Saint Petersburg, FL
Description
Panera Bread is looking for awesome Café Associates to join our team!
Café Associates support the overall operations of the café, and have the opportunity to work in many different areas of our business. We cross-train our Associates to be Baristas making drinks, in the Bakery pulling products for guests' orders and stocking the bread wall, in the Dining Room building relationships with guests and bussing tables, behind the register as a Cashier processing guest cash transactions, and on the production line preparing ingredients and assembling our fresh, delicious handcrafted sandwiches, salads and more!
At Panera Bread | Covelli Family Ltd., we are looking for customer service-oriented all-stars to join our team of Café Associates. Our entire team is responsible for making sure that we provide the highest quality customer service, that we maintain safety and adhere to procedures, and that we work successfully as a team. If you're a friendly person who loves delivering awesome service to each and every guest, apply today!
We are an Equal Opportunity Employer.
Requirements
Some food service or retail experience preferred, but not required
Minimum age – 16 years of age
Address
1908 4th St N
Saint Petersburg, FL 33704
Company Information
Come Join Panera Bread – an industry leading, award winner!
We are growing — both as a Company and as Individuals!
We are shaping food culture within the restaurant industry through our pride and commitment to innovation and differentiation.
We are a symbol of warmth and welcome. We are a simple pleasure, honest and genuine. We are a life story told over dinner. We are a long lunch with an old friend. We are your weekday morning ritual. We are the kindest gesture of neighbors. We are home. We are family. We are friends.
APPLY NOW to this job