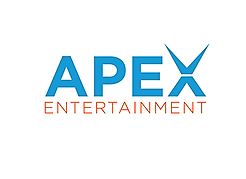 Arcade Technician,
Apex Entertainment Center
Full-time
Marlborough, MA
Description
Apex Entertainment is looking for dedicated, enthusiastic individuals to join our team!
We're currently looking for an Arcade Technician to join our team and help us provide exceptional service to our guests. In this role, you will be responsible for providing exceptional guest service for our guests, ensuring that their experience exceeds their expectations. This position may rotate between the Ropes Course, Go-Karts & Bumper Cars, Arcade and Laser Tag. Your job is to oversee and maintain mechanical and arcade machines.
Additional Responsibilities
Strong understanding and enforcement of attractions/arcade rules and regulations
Ensures that arcade games are being serviced and maintained
Diagnose and repair problems with arcade games/laser tag/simulators. Utilize manuals and other resources to accurately diagnose issues
Inspect equipment to detect wear and tear
Assists in maintaining and the game repair and preventative maintenance tracking, and assists in the recognition and acquisition or needed game parts
Efficiently and safely performs daily, weekly, monthly and quarterly game maintenance
Assists other team members as needed
Shut down arcade game if major repairs are needed
Clean up debris around attractions/arcade
Provide assistance to patrons entering and exiting attraction
Maintain working knowledge of the course including requirements for overall safety of the structure, elements and harnessing, and proper use by visitors
Greet all visitors professionally and ensure they are harnessed correctly, wearing appropriate clothing and footware, and understand the rules of the course
Facilitate the visitors' use of the course by explaining the various elements, supervising the participation, and providing encouragement as needed
Know proper maintenance and use of the course, use all provided materials and equipment as trained and be present for all scheduled times
Demonstrates the ability to multitask
Must demonstrate ability to clearly communicate with Guests and other team members
Organizes, maintains, and inventories all test equipment and major tools
Greet guests with a positive attitude and enthusiasm while performing multiple jobs
Provides timely and accurate service while managing wait times and communicating information as needed to Guests, Team Members, and Managers
Keeps immediate supervisor promptly and fully informed of all problems or unusual matters of significance and takes prompt corrective action where necessary or suggest alternative courses of plan
Conduct weekly laser tag vest maintenance check list
Replenish kiosks with game cards and notify appropriate manager when inventory needs to be ordered
Any additional tasks assigned by management
Come enjoy the fun!
Requirements
Minimum age of 18 years old.
Must be able to pass a CORI check.
Must have 1-3 years experience.
High School Diploma or GED equivalent, or currently pursuing one.
Must be flexible and adaptable to change.
Experience working in the food & beverage and / or hospitality industry a plus.
Must be able to navigate computer software such as Microsoft office and a work order system.
Experience working with amusements rides a plus.
Must have exceptional customer service at all times.
Technical and/or electrical skills preferred.
Must be able to stand for long periods of time.
Must be able to work in a noisy, fast paced environment with distracting conditions.
Must be able to lift up to 30 lbs.
Must be able to work a flexible schedule including days, nights, weekends and holidays.
Friday, Saturday, Sunday availability is a must.
Professional appearance.
Address
21 Apex Drive
Marlborough, MA 01752
Company Information
Apex Entertainment, located just off interstate 495 on highway 20, brings excitement with passion and a positive attitude to give you an experience of a lifetime! Apex Entertainment is New England's largest family entertainment center with several attractions and the Pit Stop Tavern bar and grill, we have something for everyone, visit today!
APPLY NOW to this job