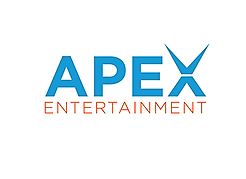 Maintenance Technician,
Apex Entertainment Center
Part-time
Marlborough, MA
Description
Apex Entertainment is looking for dedicated, enthusiastic individuals to join our team!
We're currently looking for a Maintenance Technician to join our team and help us provide exceptional service to our guests. In this role, you will be tasked with the maintenance of buildings, grounds, and amusement attractions to present a like-new appearance consistently prior to opening for business. You will maintain operating condition consistent with efficient and safe industry practice.
Additional Responsibilities
Corrective maintenance to minimize operational equipment and facility downtime
Scheduled preventative maintenance to present a like-new appearance to facilities and environment
Handles calls on the automatic pinsetters, corrects pin jams and minor malfunctions and records calls on daily stop sheet
Proactively helps keep the entire facility as a while clean and up to standard
Performs basic preventive maintenance on machines/Go-Karts
Informs Facility Maintenance Manager of potential machine problems
Cleans pins as assigned by Technical Operations Leader
Maintains a neat and orderly workshop
Ensures that lane machine is properly filled, cleaned and maintained
Maintains a safe work environment and ensures staff follows all safety rules
Any additional tasks assigned by management
Maintain detailed attraction logs to ensure daily, weekly, monthly, annual inspections are compliant
Come enjoy the fun!
Requirements
High School Diploma required or GED equivalent, or currently pursuing one.
Mechanical background a plus.
Amusement industry maintenance experience a plus.
Proven maintenance supervisory and interpersonal skills.
Must have a driver's license or reliable transportation.
Minimum age of 18 years old.
Must be able to pass a CORI check.
Must be flexible and adaptable to change.
Must be able to work a flexible schedule including days, nights, weekends and holidays.
Address
21 Apex Drive
Marlborough, MA 01752
Company Information
Apex Entertainment, located just off interstate 495 on highway 20, brings excitement with passion and a positive attitude to give you an experience of a lifetime! Apex Entertainment is New England's largest family entertainment center with several attractions and the Pit Stop Tavern bar and grill, we have something for everyone, visit today!
APPLY NOW to this job