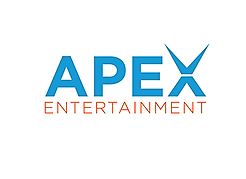 Kitchen Supervisor,
Apex Entertainment Center
Full-time
Part-time
Marlborough, MA
Description
Apex Entertainment is looking for dedicated, enthusiastic individuals to join our team!
We're currently looking for a Kitchen Supervisor to join our team and help us provide exceptional service to our guests. In this role, you will be responsible for supervising and coordinating all culinary activities of the kitchen with primary responsibility for production and preparation of all menu items, recipes, and food sanitation, to obtain optimum efficiency, economy of operations and maximize profits. You will also be responsible for assisting in overseeing the kitchen staff alongside the KM and AKM.
Additional Responsibilities
Directly supervise and train 1-25 line cooks, prep cooks & dishwashers
Expediting food and jumping behind the line when necessary
Responsible for ensuring line check is reviewed and completed at the beginning of every AM and PM shifts
Learn all recipes and specs for each menu item
Assist with purchasing when needed
Maintain high standards of organization and cleanliness
Follow/complete prep lists and set up stations in a timely manner
Follow food safety guidelines and check shelf lives on product
Have ability to prepare all orders within specified ticket times
Maintain organization throughout service
Demonstrate a pleasant demeanor towards all guests and fellow team members
standards of etiquette in our kitchen that reflect the culture of Apex Entertainment
A large part of the kitchen is the dish area. Keeping this area clean and organized is mandatory. The Kitchen Supervisor must know how to assist/train employees in the following duties:

Mopping floors, taking out trash, organizing linen
Set up and breakdown of dish machine
Maintaining full levels of chemicals
Organizing clean dishes on racks
Communicating with staff in terms of prioritization

Helping with prepping food products for service
Must be able to stand for 8-10 hours at a time
Any additional tasks assigned by management
Come enjoy the fun!
Requirements
High School Diploma required or GED equivalent.
Strong supervisory and interpersonal skills.
Must be flexible and adaptable to change.
3-5 years experience working in the food & beverage and / or hospitality industry.
Must be able to work a flexible schedule including days, nights, weekends and holidays.
Attention to detail and organizational skills.
Address
21 Apex Drive
Marlborough, MA 01752
Company Information
Apex Entertainment, located just off interstate 495 on highway 20, brings excitement with passion and a positive attitude to give you an experience of a lifetime! Apex Entertainment is New England's largest family entertainment center with several attractions and the Pit Stop Tavern bar and grill, we have something for everyone, visit today!
APPLY NOW to this job