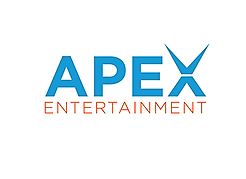 Barback,
Apex Entertainment Center
Full-time
Part-time
Marlborough, MA
Not available
This job is not available anymore.
Description
Apex Entertainment is looking for dedicated, enthusiastic individuals to join our team!
We're currently looking for a Barback to join our team and help us provide exceptional service to our guests. In this role, you will be responsible for ensuring a consistent flow of services to guests by backing up the bartenders by keeping the bar area clean and stocked. The bar back will rotate sections between The Pit Stop Tavern & 1ST Floor Bars.
Additional Responsibilities
Provide outstanding guest service at all times
Efficiently and continuously re-stock bartender serving stations and bar with liquor, ice, fruit, straws, glasses, plates, silverware, and napkins as necessary for bartender use
Must be comfortable with using knives to cut fruit
Must be able to work with team members and communicate needs to management
Must have knowledge of all beverage menu items and ingredients in order to stock the bar
Must know all steps of service and provide polished service at the guests' pace
Opening and closing sidework duties may include putting away orders, organizing walk-in fridge, tapping new kegs, evaluating quality of products and par levels
Be aware of your surroundings and what is going on throughout the facility as a whole
Any additional tasks assigned by management
Come enjoy the fun!
Requirements
Must be able to multi-task and prioritize during busy times.
Must be able to stand for 6-8 hours at a time and willing to perform any tasks delegated by management.
Must be able to lift 40+ pounds.
Must be able to handle stress, maintain composure, and be able to take criticism.
High School Diploma required or GED equivalent.
Must be flexible and adaptable to change.
Must be at least 18 years old
2+ years experience bar backing or bussing in a high volume establishment.
Must be able to work a flexible schedule including days, nights, weekends and holidays.
Weekend Availability is a MUST.
Address
21 Apex Drive
Marlborough, MA 01752
Company Information
Apex Entertainment, located just off interstate 495 on highway 20, brings excitement with passion and a positive attitude to give you an experience of a lifetime! Apex Entertainment is New England's largest family entertainment center with several attractions and the Pit Stop Tavern bar and grill, we have something for everyone, visit today!