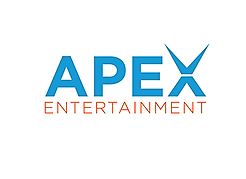 Prep Cook,
Apex Entertainment Center
Full-time
Part-time
Marlborough, MA
Description
Apex Entertainment is looking for dedicated, enthusiastic individuals to join our team!
We're currently looking for a Prep Cook to join our team and help us provide exceptional service to our guests. In this role, you will be responsible for culinary activities of the assigned station with primary responsibility for production and preparation of all menu items, recipes, and food sanitation, to obtain optimum efficiency, economy of operations and maximize profits. Responsible for prepping menu items to be cooked and served to guests.
Additional Responsibilities
Learn all recipes and specs for each menu item
Maintain high standards of organization and cleanliness
Responsible for prepping menu items (chopping vegetables, weighing meat, mixing ingredients, etc.)
Follow/complete prep lists and set up stations in a timely manner
Follow food safety guidelines and check shelf life of product
Maintain the kitchen by sanitizing prep areas before and after use and making sure that all knives and critical equipment are clean
Maintain organization throughout service
Demonstrate a pleasant demeanor towards all fellow team members
Follow standards of etiquette in our kitchen that reflect the culture of Apex Entertainment
Must be able to stand for 8-10 hours at a time
Any additional tasks assigned by management
Come enjoy the fun!
Requirements
High School Diploma required or GED equivalent.
Must be flexible and adaptable to change.
1-2 years experience working in the food & beverage and / or hospitality industry.
Must be able to work a flexible schedule including days, nights, weekends and holidays.
Must be comfortable working in a fast-paced environment.
Weekend Availability is a MUST.
Address
21 Apex Drive
Marlborough, MA 01752
Company Information
Apex Entertainment, located just off interstate 495 on highway 20, brings excitement with passion and a positive attitude to give you an experience of a lifetime! Apex Entertainment is New England's largest family entertainment center with several attractions and the Pit Stop Tavern bar and grill, we have something for everyone, visit today!
APPLY NOW to this job