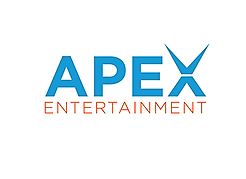 Events Supervisor,
Apex Entertainment Center
Full-time
Marlborough, MA
Not available
This job is not available anymore.
Description
Apex Entertainment is looking for dedicated, enthusiastic individuals to join our team!
We're currently looking for an Events Supervisor to join our team and help us provide exceptional service to our guests. In this role, you will be responsible for supervising any and all events including but not limited to; birthday parties, corporate meetings/events, fundraisers, etc. As the Events Supervisor, you will oversee the detailed requirements and execution of all events while keeping in mind the varying needs and time constraints.
Additional Responsibilities
Oversees operations for all events including but not limited to guest check-in, food & beverage delivery, and coordination of all attractions.

Directly supervises up to 20 events employees per shift

Maintains all Event Orders in Centeredge Group POS are accurate day-of, and makes any necessary adjusts in the Groups POS as needed
Responsible for closing out all Event Orders and processing payment with the client(s) at the end of every event.
Supervises multiple events simultaneously in a fast-paced environment, while still maintaining food quality and safety in the work area.
Communicate daily event details consistently throughout the day to all F&B / Attractions managers and supervisors.
Knowledgeable of all events going on throughout the venue at all times in order to efficiently speak on behalf of the events department.
Proactively handle any arising issues, and troubleshoot any emerging problems during all events
Handles any complaints, challenges or concerns immediately. Function as the on-site contact to guests for all aspects of their events
Responsible for all personnel problems day-of such as employee call-outs
Conducts pre and post event evaluations every shift and reports on outcomes to Events & Sales Manager / Assistant
Ensure all events are executed to the specifications and standards set forth by Apex, including but not limited to room set-up, food and beverage service, attractions, décor, etc.
Provide excellent guest service at all times
Any additional tasks assigned by management
Come enjoy the fun!
Requirements
High School Diploma required or GED equivalent.
Associate Degree, Bachelor's Degree a plus.
1-2 years experience working in the food & beverage and / or hospitality industry.
1-2 years experience working banquets, corporate, private, or special events.
Ability to communicate effectively in both written and oral format.
Strong supervisory and interpersonal skills.
Attention to detail and strong organizational skills.
Must be able to work a flexible schedule when needed (Nights/Weekends/Holidays). Weekends are a MUST.
Attention to detail and strong organizational skills.
Must have a driver's license or reliable transportation.
Must be flexible and adaptable to change.
Address
21 Apex Drive
Marlborough, MA 01752
Company Information
Apex Entertainment, located just off interstate 495 on highway 20, brings excitement with passion and a positive attitude to give you an experience of a lifetime! Apex Entertainment is New England's largest family entertainment center with several attractions and the Pit Stop Tavern bar and grill, we have something for everyone, visit today!