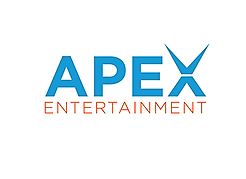 Events Coordinator,
Apex Entertainment Center
Full-time
Marlborough, MA
Not available
This job is not available anymore.
Description
Apex Entertainment is looking for dedicated, enthusiastic individuals to join our team!
We're currently looking for an Events Coordinator to join our team and help us provide exceptional service to our guests. In this role, you will be responsible for supervising and coordinating any and all events including but not limited to; birthday parties, corporate meetings/events, fundraisers, etc. As the Event Coordinator, you will assist the Events & Sales Manager/Assistant Events Manager in the administrative process of booking group events at times.
Additional Responsibilities
Directly supervise 1-20 events staff during events
Follows prescribed Birthday Party Sales Qualification Process in order to book a maximum number of birthday parties
Assists in the training and development of all staff working events
Quotes prices and prepares sales contracts under the Event Managers discretion.
Schedules parties based on knowledge of center availability
Maintains reservations through Centeredge Group POS
Consistently communicates with FOH/BOH Management and staff in regards to events
Assists in processing the events schedule when needed and sends/updates BEOs to all managers & supervisors in all departments on a daily and a weekly basis
Have knowledge of all events going on throughout the venue in order to efficiently speak on behalf of the events department
Provides back up to Events Administrative Assistant when needed
Provide excellent guest service at all times both on the phone and in person
Communicate daily event details effectively and on a timely manner with all departments and MODs
Any additional tasks assigned by management
Come enjoy the fun!
Requirements
High School Diploma required or GED equivalent.
Associate Degree, Bachelor's Degree a plus.
2-4 years experience working in the food & beverage and / or hospitality industry.
Strong supervisory and interpersonal skills.
Proficient with all MS Office Applications.
Must be able to work a flexible schedule when needed (Nights/Weekends/Holidays).
Ability to communicate effectively in both written and oral format.
Attention to detail and strong organizational skills.
Ability to calculate figures and amounts such as discounts, interest, commissions, proportions, percentages, etc.
Address
21 Apex Drive
Marlborough, MA 01752
Company Information
Apex Entertainment, located just off interstate 495 on highway 20, brings excitement with passion and a positive attitude to give you an experience of a lifetime! Apex Entertainment is New England's largest family entertainment center with several attractions and the Pit Stop Tavern bar and grill, we have something for everyone, visit today!