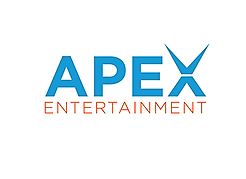 Greeter,
Apex Entertainment Center
Full-time
Part-time
Marlborough, MA
Description
Apex Entertainment is looking for dedicated, enthusiastic individuals to join our team!
We're currently looking for a Greeter to join our team and help us provide exceptional service to our guests while ensuring their experience exceeds their expectations. You will be the first and last face our guests see when they enter and exit our facility. You must engage and help direct each guest as they enter and exit, as well as answer any and all questions. You will be responsible for opening the door for arriving and departing guests while thanking them for visiting Apex. You will be expected to be well presented and dressed in business casual attire. Greeter's will be scheduled mostly nights and weekends.
Responsibilities
Knowledgeable of all attractions and food & beverage operations in order to accurately direct any and all guests
Must have superior listening skills and be well spoken. A greeter must be able to listen to a customer's questions and provide accurate and detailed information
Ability to multitask and deal with large amounts of customers
Accommodate all guests' needs and knowing when to contact the MOD when necessary
Must be able to stand for 6-8 hours at a time
Understand the 5/10 rule: smile when a guest is 10 feet away, greet the guest when they are 5 feet away
Must be personable, organized, friendly and have a smile to help ensure customer satisfaction
Any additional tasks assigned by management
Come enjoy the fun!
Requirements
High School Diploma or GED equivalent, or currently pursuing one.
Must be flexible and adaptable to change.
Experience working in the food & beverage and / or hospitality industry a plus.
Must be able to work a flexible schedule including days, nights, weekends and holidays.
Weekend Availability is a MUST.
Professional appearance.
Address
21 Apex Drive
Marlborough, MA 01752
Company Information
Apex Entertainment, located just off interstate 495 on highway 20, brings excitement with passion and a positive attitude to give you an experience of a lifetime! Apex Entertainment is New England's largest family entertainment center with several attractions and the Pit Stop Tavern bar and grill, we have something for everyone, visit today!
APPLY NOW to this job