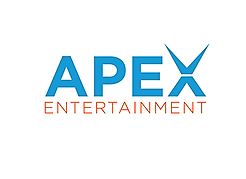 Cashier,
Apex Entertainment Center
Part-time
Marlborough, MA
Description
Apex Entertainment is looking for dedicated, enthusiastic individuals to join our team!
We're currently looking for a Cashier to join our team and help us provide exceptional service to our guests while ensuring their experience exceeds their expectations.
Front Desk Responsibilities
Provides Exceptional guest service skills and a desire to implement Apex Entertainment's core values to exceed guests' expectations every time both in person and over the phone.

Greets guests and assists with purchases

Assists guests in signing up for attractions throughout the facility (bowling, bumper cars, go-karts, laser tag, etc)
Rings purchases in accurately
Demonstrates the ability to multitask
Reconciles daily summaries of transactions
Strong product knowledge and understanding of attractions rules and regulations
The ability to make product recommendations and inform customers of all products offered
Ensures that guests' financial transactions are handled promptly and accurately
Any additional tasks assigned by management
Redemption Responsibilities
Help guests register game cards as needed
Follows all gaming regulations
Calculates amount of winnings
Monitors inventory of prizes and replenishes when needed
Assists guests with redeeming points for prizes
Reconciles daily summaries of transactions
Responsible for security of redemption area prizes
Monitors games and surrounding redemption area for violators
Maintains a clean and professional area, includes games, redemption merchandise, and display fixtures
Invites guests to return
Anticipates and resolves any customer issues in a timely manner
Exceptional guest service skills and a desire to implement the company's core values to exceed guests' expectations every time
Come enjoy the fun!
Requirements
High School Diploma or GED equivalent.
Must be flexible and adaptable to change.
Experience working in the food & beverage and / or hospitality industry a plus.
Must be able to work a flexible schedule including days, nights, weekends and holidays.
Experience working with POS systems a plus.
Must be able to stand for 4-10 hours at a time.
Computer, cash register, and basic mathematical skills.
Professional appearance.
Minimum age of 16 years old.
Prior experience with cash handling a plus.
Weekend Availability is a MUST.
Address
21 Apex Drive
Marlborough, MA 01752
Company Information
Apex Entertainment, located just off interstate 495 on highway 20, brings excitement with passion and a positive attitude to give you an experience of a lifetime! Apex Entertainment is New England's largest family entertainment center with several attractions and the Pit Stop Tavern bar and grill, we have something for everyone, visit today!
APPLY NOW to this job