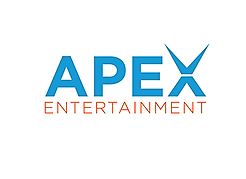 Server,
Apex Entertainment Center
Part-time
Marlborough, MA
Description
Apex Entertainment is looking for dedicated, enthusiastic individuals to join our team!
We're currently looking for a Server to join our team and help us provide exceptional service to our guests. In this role, you will be responsible for ensuring patrons have an enjoyable dining experience by providing quality customer service. Working as a server, you will rotate sections between The Pit Stop Tavern & lane side service and will be responsible for taking food/drink orders and removing dinnerware from the table in a timely manner. This position may work corporate or private events at times.
Additional Responsibilities
Provide outstanding guest service at all times
Must be able to work with team members and communicate needs to management
Must have knowledge of all menu items and ingredients in order to best serve our guests. Must be able to answer any and all guest questions regarding our menu including food and beverage ingredients, allergy information, item availability and Apex Entertainment policies
Must be engaging, enthusiastic and personable at tables in order for the guest to have a pleasurable dining experience
Must have knowledge of all Apex Entertainment attractions
Must have the ability to establish and maintain interpersonal relationships with our guests
Completion of opening & closing sidework each shift.
Must be a team player and help whenever necessary such as answering the phone, helping seat guests, refilling / pre-bussing other servers tables
Ability to work as a team to complete running sidework which includes running food / beverage, resetting tables, and restocking wait stations
Having knowledge of the POS system
Be aware of your surroundings and what is going on throughout the facility as a whole
Any additional tasks assigned by management
Come enjoy the fun!
Requirements
Must be able to stand for 6-10 hours at a time.
Must be able to maintain composure during stressful times and be able to take criticism.
Must be able to multi-task and prioritize during busy times.
High School Diploma required or GED equivalent.
Must be flexible and adaptable to change.
Minimum age of 18 years old.
1-2 years experience working in the food & beverage and / or hospitality industry.
Must be able to work a flexible schedule including days, nights, weekends and holidays.
Weekend Availability is a MUST.
Experience working with POS systems.
Superior cash handling skills.
Experience working events a plus.
Address
21 Apex Drive
Marlborough, MA 01752
Company Information
Apex Entertainment, located just off interstate 495 on highway 20, brings excitement with passion and a positive attitude to give you an experience of a lifetime! Apex Entertainment is New England's largest family entertainment center with several attractions and the Pit Stop Tavern bar and grill, we have something for everyone, visit today!
APPLY NOW to this job