Hiring software for
franchise

restaurants
Easy-to-use tools that help busy restaurant managers find, select and hire the best fit employees faster.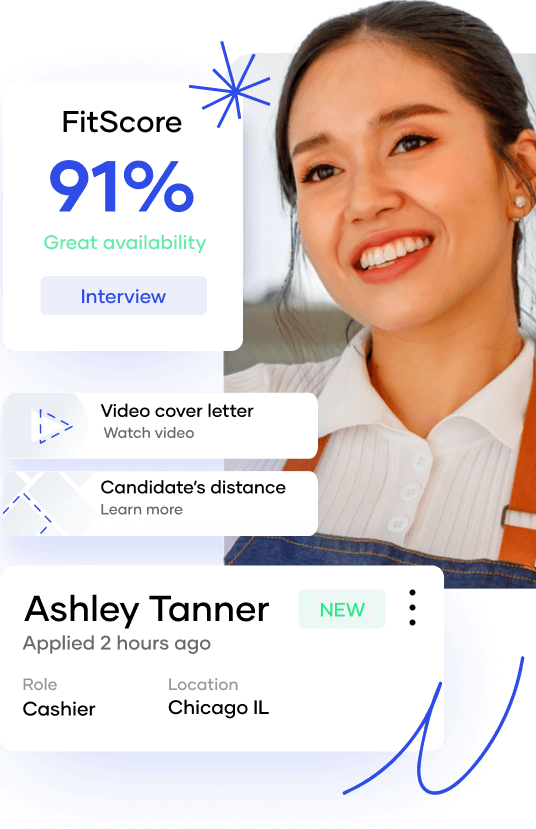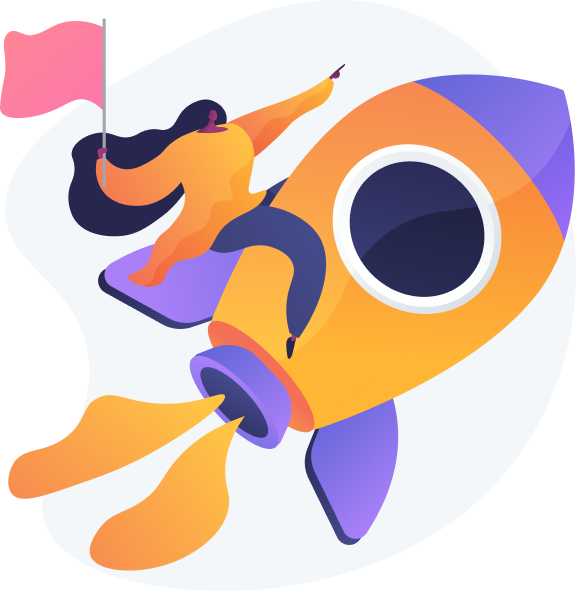 Watch a short demo
Complete the form below to watch a short 3-minute demo of HigherMe!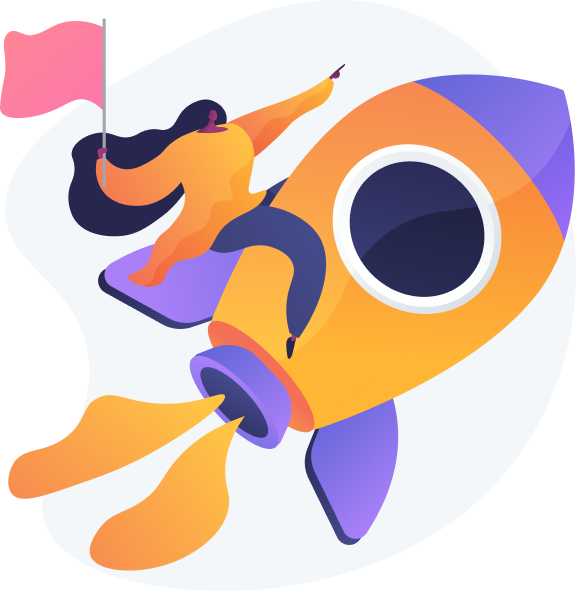 Watch Demo Video
Complete the form below to learn how HigherMe helps you keep your restaurant fully staffed.
6h
Average of hours saved per hire
Attract more applicants without the stress of managing multiple job boards.
67%
Decrease in interview no-shows
Find the best candidates in a few seconds with automated screening and interview reminders.
$3.6k
Savings per location/year
Avoid staffing issues by interviewing and onboarding before the competition.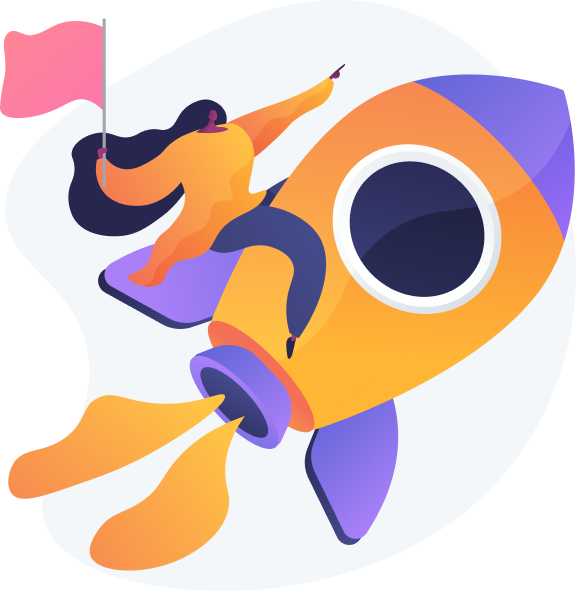 Book a demo
Complete the form below and we will contact you as soon as possible to better understand how we can help you.
Everything you need to make hiring easy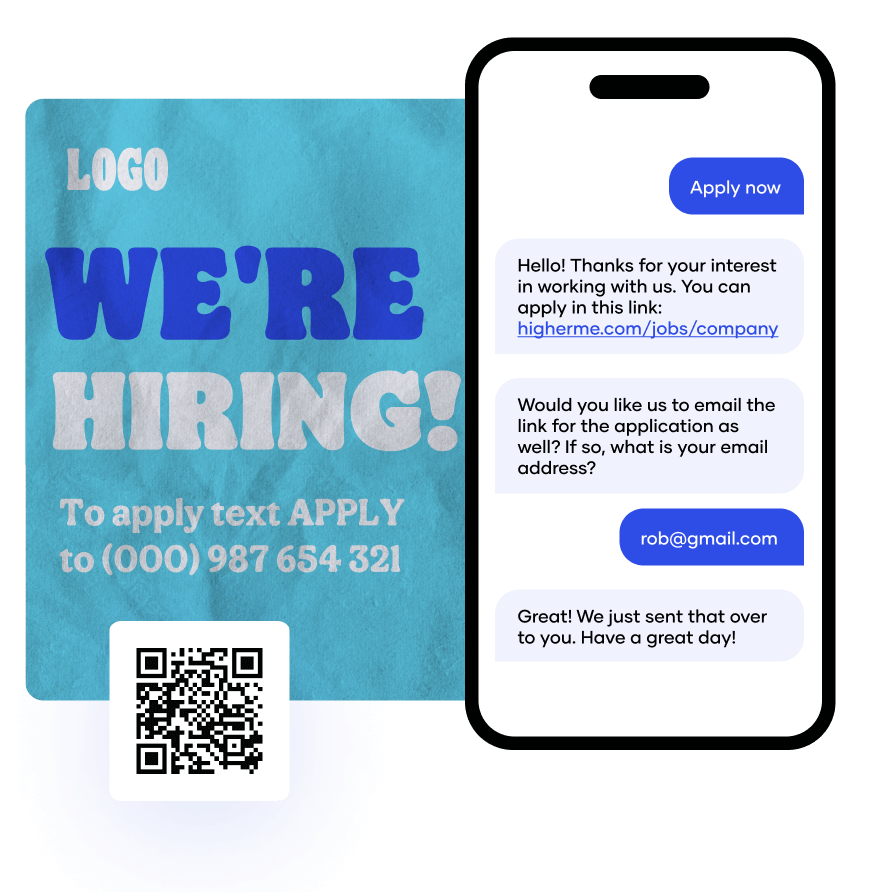 Text-to-Apply
Imagine the perfect candidate walks by your store in a rush. With text to apply, customers and passersby can connect with you using a single text message, even when they are on the go.
Branded poster design that you can print and display in store.
Text message flow that will take applicants through your job application process.
Applicant tracking system
Our Applicant Tracking System is your one-stop shop for managing your hiring process – from sourcing, to interviewing, to hiring.
Job board integrations with Indeed, Talent.com, Google, Ziprecruiter and more.
Video cover letters help you pre-screen and show you the person behind the resume.
FitScore shows you which candidates match your specific criteria.
Automated interview scheduling to save your time and sanity from no-shows.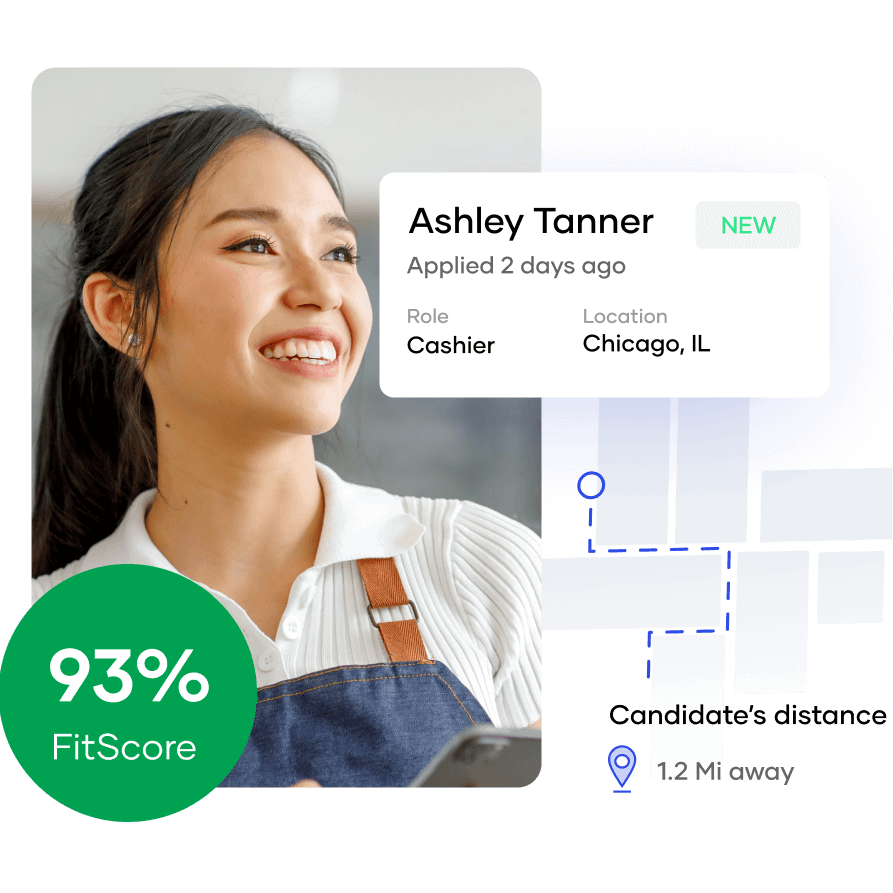 Paperless onboarding
Don't waste the first day with a new employee filling out paperwork. Instead, use paperless onboarding to complete everything ahead of time and get productive hours from your new employees as soon as they walk through the door.
Mobile-friendly digital forms and custom documents streamline the paperwork process.
Virtual employee filing cabinet makes it secure to store and easy to manage records.
The stories behind our customers
"I looked at HigherMe, and the last thing I wanted was another username and password, but it's absolutely changed the game for us. It has become a tool we cannot live without in our operation. The interview show rate with Indeed was one in ten candidates, with HigherMe, I book ten interviews and eight show up"

Operations Manager at Riediger Smith Group, Tim Hortons
"I have to say, there have been discussions about switching to different hiring platforms several times with something new and shiny crosses our path. I always stand my ground with HigherMe BECAUSE of your quick and reliable and proficient customer service. That sets you apart in a HUGE way for me."

"HigherMe has made the hiring process flawless. Everything you need on one website. No more checking multiple hiring sites. If you chose to interview and hire, they have made the onboarding process literally effortless. You send a link; they do the rest. I love the ease of Higherme, it's really been a savior during a tough economical time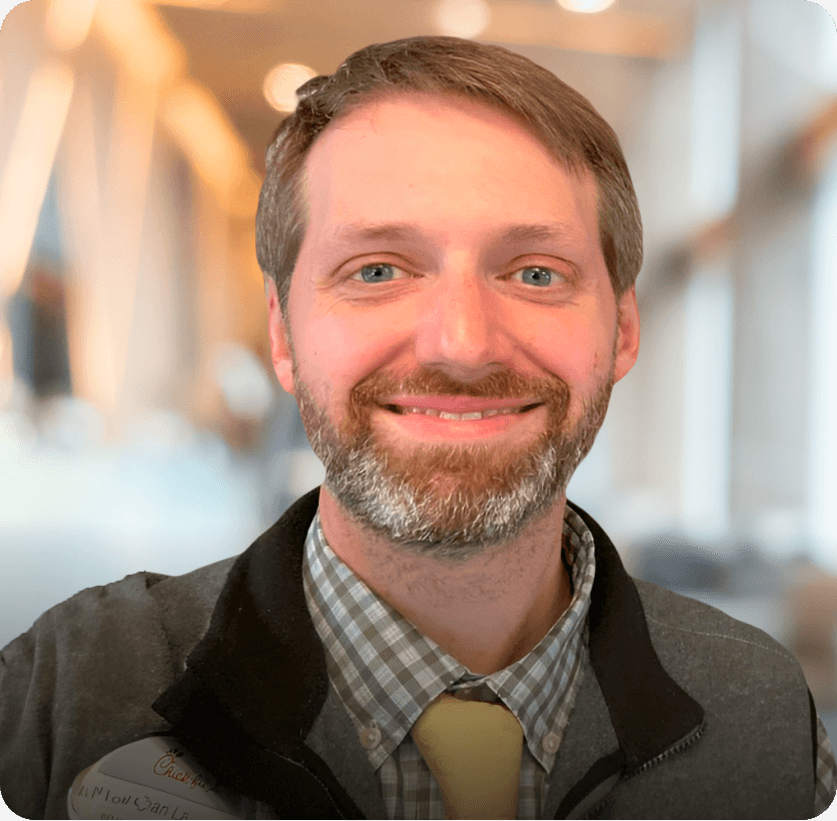 "Being able to depend on a consistent stream of applications without having to devote hours a week to recycling the same posts has revolutionized our HR workflow, saving me hours of labor."
Jonathan Lawrence
Operator, Chick-fil-A Bushriver
Book a demo
We'll contact you as soon as possible to better understand how we can help you